Revolution in Efficiency
Developed in collaboration with Elos Medtech, Patent™ employs a novel system that uses the 3C™ connection as the measuring reference rather than a scanbody. This system works with the most widely used lab software and saves significantly on time and costs compared with conventional workflows.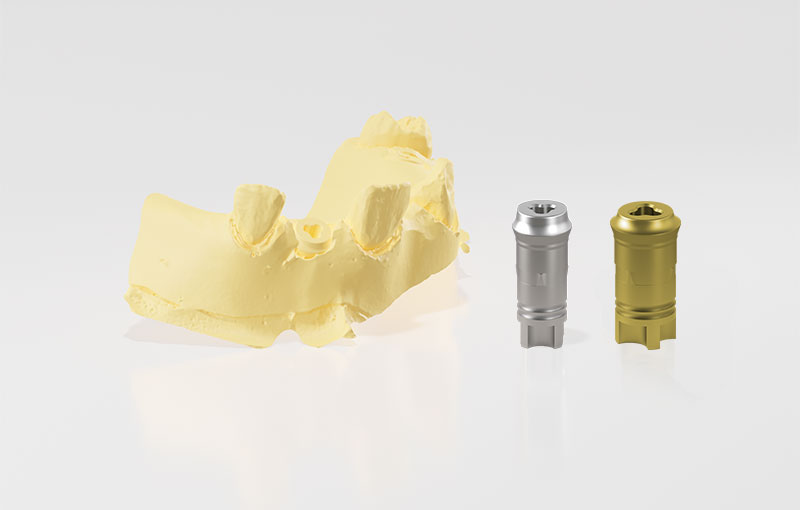 Intraoral Scan
For the lab preparation procedure, the 3C™ connection of the inserted implant is scanned directly using an intraoral scanner. For the chairside procedure, the intraorally prepared glass fiber post is scanned. The data is then sent to the desired CAD/CAM solution.
Learn More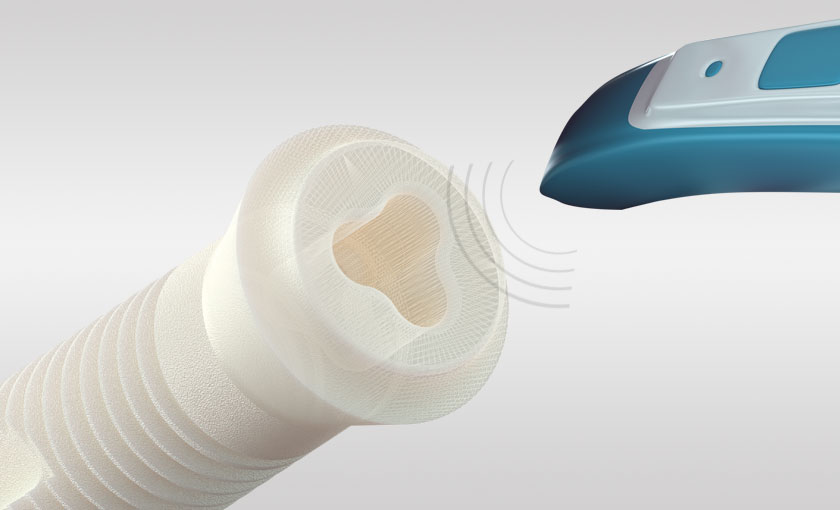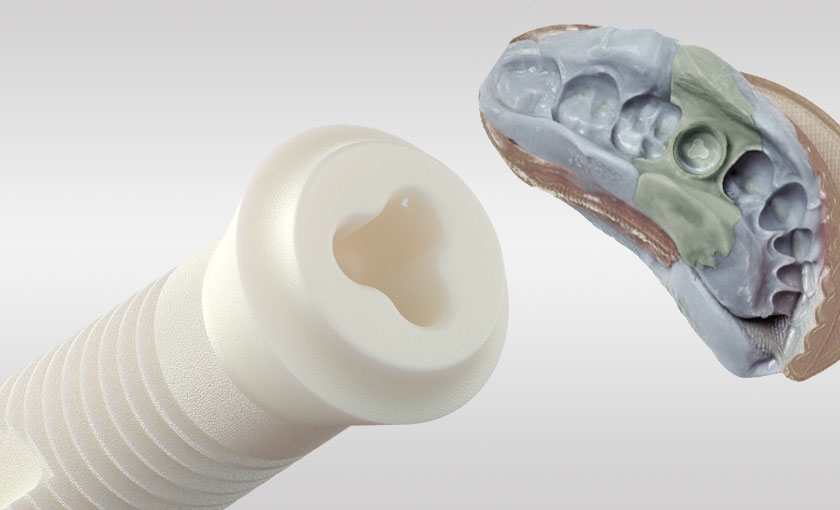 Conventional Impression
To take a conventional impression, no impression posts are needed. Impression material is inserted into the implant's 3C™ connection and a conventional full-arch impression is taken – just like it would be done with a crown or post. The impression is then sent to the dental lab where a model is fabricated.
Learn More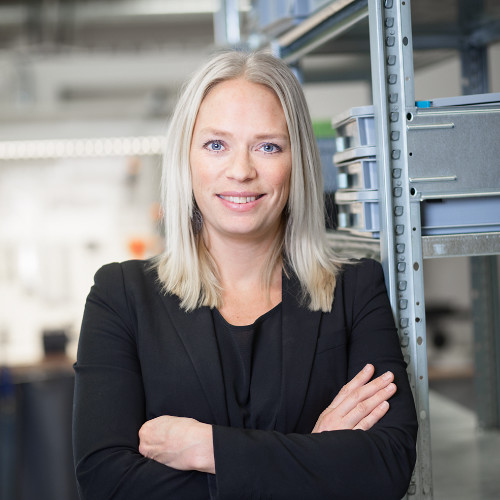 ""To use the Patent™ Implant as the scan body, in combination with Elos Accurate® Analog for Printed Models, offers a pioneering and innovative clinical workflow that is accurate and efficient. It has been a pleasure working with Zircon Medical and we look forward to more collaborative work in the future."