The New Standard in
Dental Implantology
Natural. Easy to apply. Long-term success.

Download our Introductory Patent™ Dental Implant Guide.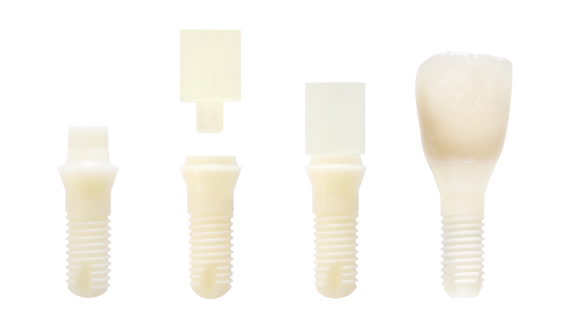 Why Zirconia Implants? Why Now?
The global demand for sustainable health has paved the way for biocompatible ceramic implants that look, feel, and function like natural teeth. The esthetic and functional nature of ceramic implants makes them far more desirable among patients who are put off by the thought of inserting metallic objects into their bodies.

Biocompatibility
The Patent™ Surface is significantly rougher, is fully hydrophilic and has a larger surface area for bone cell adaptation compared to other zirconia implants. Patent™ implants are clinically proven to achieve predictable osseointegration on par with titanium implants.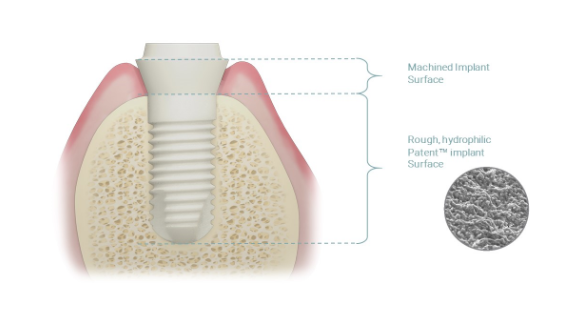 Simplicity
The Patent™ Dental Implant System is comprised of a two-piece ceramic implant design as well as a one-piece ceramic implant design. The two-piece system features a "screw-less" prosthetic approach which mimics traditional crown & bridge dentistry. Patent™ Implants and their elegant simplicity also eliminate the need for additional restorative instruments.
Sustainability

The Patent™ Dental Implant System is the most well-documented two-piece ceramic implant system with a clinically-proven survival rate comparable to titanium implants, with a reduced risk of allergies or sensitivities. We confidently extend a lifetime guarantee on all of our dental implants.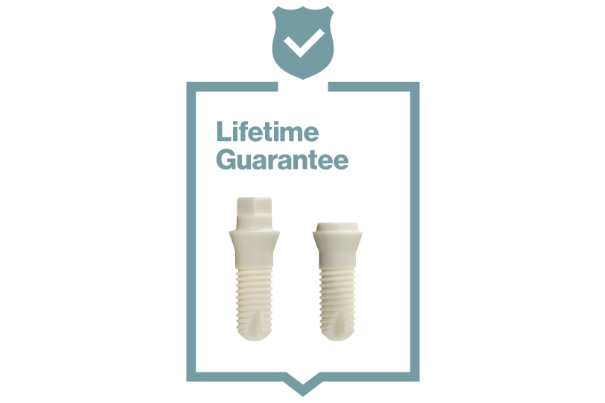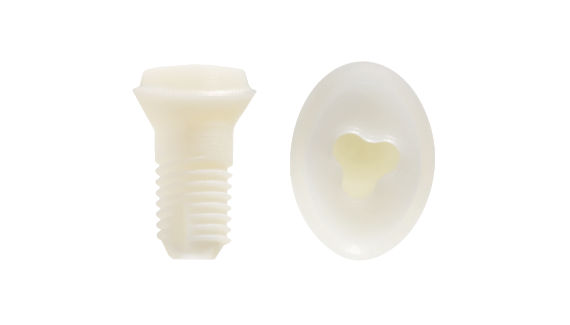 Individuality
Individuality is the new standard. Every smile is different, and in many cases, a customizable solution is the best way to natural esthetics, good oral health and long-term patient satisfaction. We believe our approach is the right approach, which is why we are the only implant company that offers individualized ceramic implants.
Testimonial - Prof. Joachim Hermann

"...there is a zirconia implant available with fantastic long-term data..." ~Joe Herman

Zircon Medical Management AG
At Zircon Medical, we create simple and individualized dental implants solutions that facilitate greater efficiency for dentists and ensure optimal wellness for dental implant patients. The Patent™ Dental Implant System is the first addition to our portfolio, capturing our brand's core essence in a beautifully streamlined end-to-end solution.

Clinical Studies
Clinical studies have shown that Patent™ Implants have an excellent cumulative survival rate.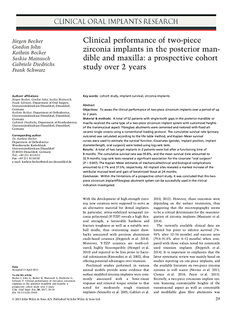 A Prospective Study

A prospective study with a two-year follow-up of 52 patients revealed a 95.8% cumulative implant survival rate. After 24 months, all implant sites displayed a creeping soft-tissue attachment with a gain on keratinized tissues.

A Retrospective Study

A retrospective study with a three-year follow-up of 74 patients revealed a 96.5% cumulative implant survival rate. The study produced two key findings. First, the marginal bone levels were stable. Second, healthy mucosal conditions were observed with probing pocket depth (PPD) and bleeding on probing (BOP) significantly lower around the implants than around the teeth.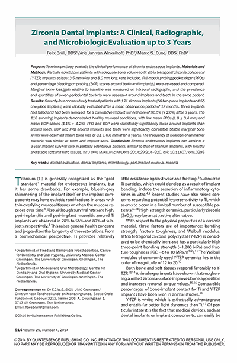 To install this Web App in your iPhone/iPad press
and then Add to Home Screen.