Zirconia: The New Standard

for Dental Implants
Patent™ is the first and only two-piece ceramic implant system with clinically-proven results. We offer a lifetime guarantee for our zirconia implants.
Biointegration
Biointegration is essential to the success and longevity of the implant. The optimum healing between the soft tissue and the Patent™ Implant eliminates infections and reduces complications like periimplantitis and perimucositis. The cemented connection between the implant and the integrated abutment lies above the tissue and is completely covered by the dental crown.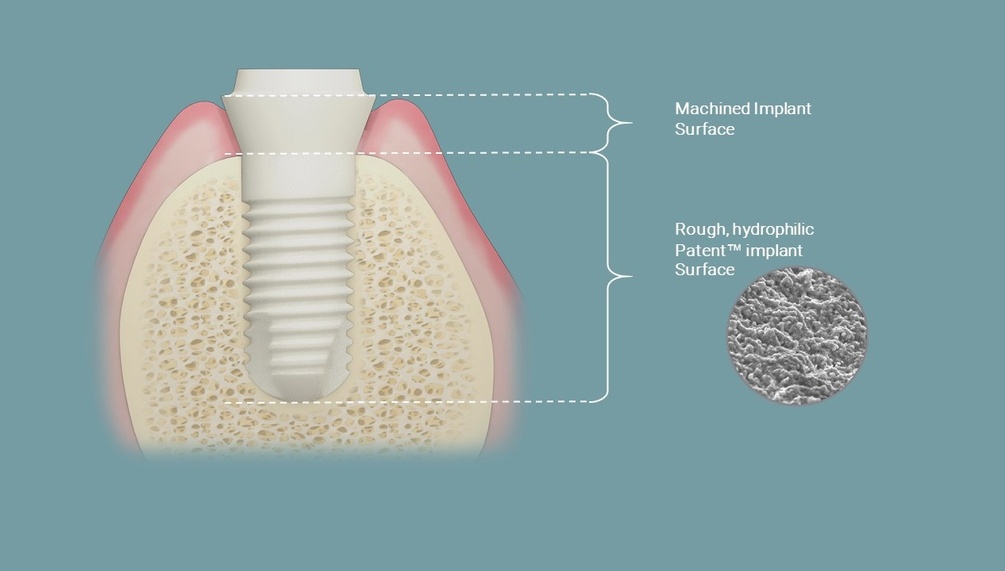 Unique hydrophilic surface
The Patent™ Surface is significantly rougher, is fully hydrophilic and has a larger surface area for bone cell adaptation compared to other zirconia implants. Patent™ Implants are clinically proven to achieve predictable osseointegration on par with titanium implants.
Natural esthetics
Zirconia implants are corrosion resistant and have less plaque adhesion, making them just as durable and biocompatible as titanium implants. Clinical studies have proven that zirconia implants have a nearly perfect survival rate over an extended period of time.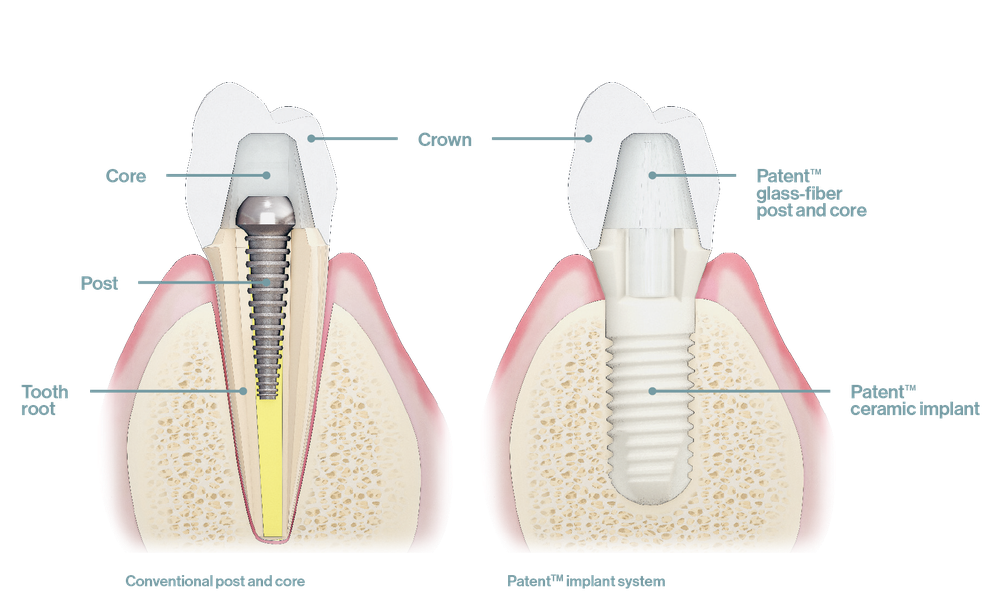 Concept: Post & Core
The Patent™ Dental Implant System is comprised of one- and two-piece ceramic implant designs. The two-piece system features a "screw-less" prosthetic approach that mimics traditional crown & bridge dentistry. Patent™ Implants and their elegant simplicity also eliminate the need for additional restorative instruments.

A broad range of indications
The Patent ™ Dental Implant System only includes two components - the implant with integrated abutment and the high-tech glass fiber post. With only two components you can cover a broad range of indications. In addition, you are able to significantly reduce your inventory.

Reduced Chairtime
The lean clinical protocol leads to a safe and efficient treatment. There are two restorative protocols available. The post can be prepared either chairside or in the dental lab.

Sustainable
Long-term success
The Patent™ Dental Implant System is based on the know-how of more than 10'000 successfully used implants and 14 years of clinical data with the aim of developing a unique and absolutely reliable ceramic implant.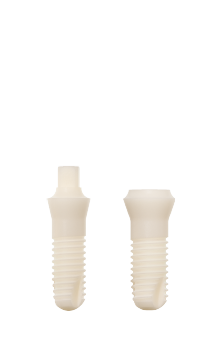 Unique clinical evidence
The Patent™ Dental Implant System is the most well-documented two-piece ceramic implant system with a clinically proven survival rate comparable to titanium implants.

Proven longevity of the Patent™ Zirconia
Zircon Medical applies a patented proprietary manufacturing process that results in a unique, hydrophilic, and osteoconductive surface without process-induced micro-cracks.
Our Solutions

In 2004 a small technology company was established in Bavaria, Germany with the aspiration to further improve the long-term efficacy of dental implantology using newer and more biologically sound materials and techniques. With its proprietary manufacturing process, combined with its biomimetic design, the unique Zirconia Dental Implant System Patent™ was born.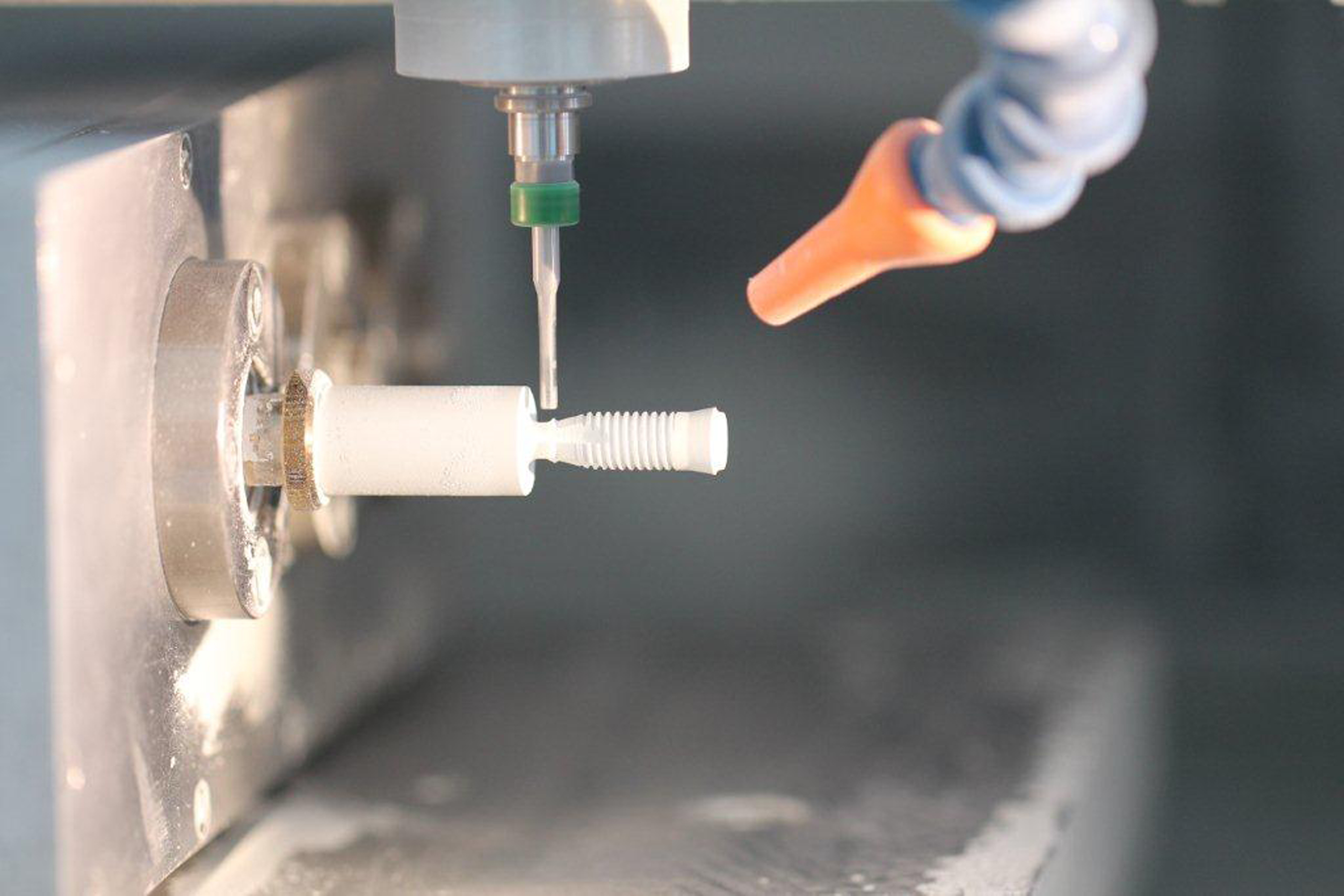 Patented Manufacturing Process
The Patent™ Dental Implant System uses a proprietary manufacturing process which eliminates production induced micro-cracks, giving you long-term peace of mind and confidence.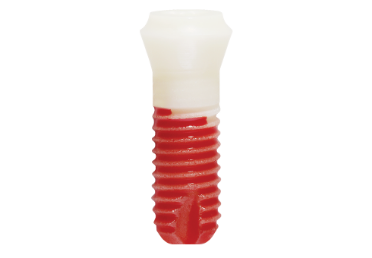 Hydrophilic Surface
An added feature of our proprietary manufacturing process is the creation of a specialized hydrophilic rough surface ensuring optimum bone to implant contact, and reliable osseointegration.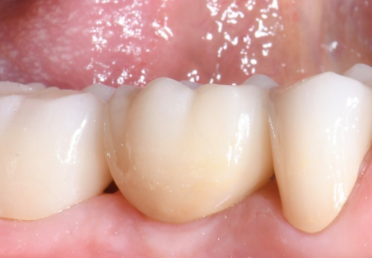 Conventional Dental Treatment
Our customers can easily enjoy incorporate the Patent™ Dental Implant System into their practice without the need for specialized training, instruments, or added inventory costs. Patent™ Standard Implants
Simplicity is the new standard. One revolutionary surface, two components, no screws. The implants are made from ceramic (Y-TZP zirconia) and are available as one- or two-piece and completely customizable. The post is made from high-performance glass fiber. That's what Patent™ is all about.

Patent™ custom-made Implants
Individuality is the new perfection. Every smile is different, and in many cases, a customizable solution is the best way to natural esthetics, good oral health and long-term patient satisfaction. We are convinced that our approach is the right approach, which is why we are the only implant company that offers individualized ceramic implants.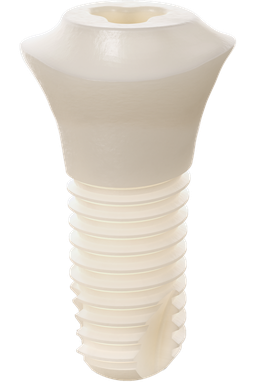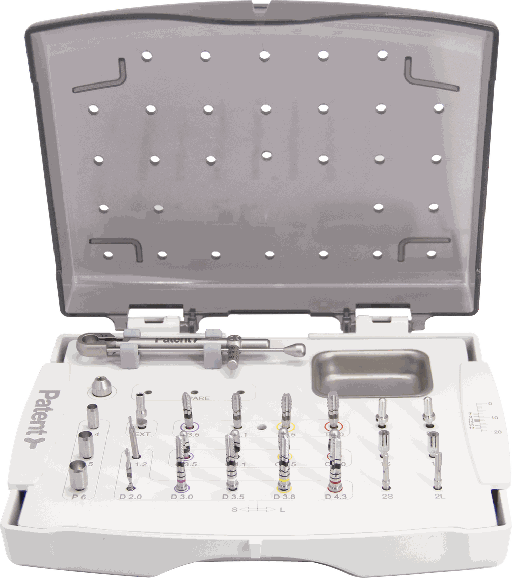 Patent™ Instruments
The Patent™ Surgical Kit is designed for a lean surgical protocol. With a minimum number of instruments, and an ergonomically designed kit, users of all experience levels will gain immediate comfort placing and restoring the Patent™ Dental Implant System.
Testimonial - Dr. Sven-Marcus
Beschnidt
"...this is unique worldwide at the moment..."
~Sven-Marcus Beschnidt

Testimonial - Dr. Gernot
Obermair
"...It integrates very quickly and there is no inflammation at all..."
~Gernot Obermaier

Testimonial - Dr. Florian
Schön
"... Tissue
remains stable, is looks sensational
.."
~Florian Schön
Get The Patent™ Starter Set Today
Receive the Patent ™ STARTER SET in three short steps.
Contact Form

Fill in all the necessary details in our contact form for a quote.
Call

Hop on a short call with our client manager to discuss all the details.
Delivery

Receive the Patent™ starter set in 3-5 days.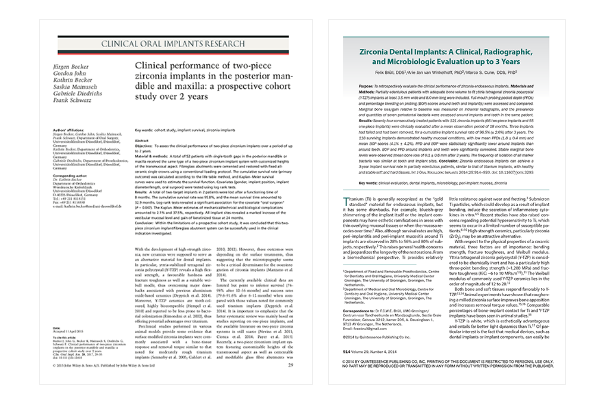 Clinical Evidence

Patent™ is the world's most well-documented two-piece ceramic implant system.
A prospective study with a two-year follow-up of 52 patients revealed a 95.8% cumulative survival rate. And a retrospective study with a three-year follow-up of 74 patients revealed a 96.5% cumulative survival rate. These clinical studies attest to our product's longevity, sustainability, and overall success.
Who is it For?
The Patent ™ Dental Implant System is for dental professionals who want to deliver nothing but the best to their patients, especially those who want to move away from traditional metallic implants and embrace the natural esthetics of zirconia implants.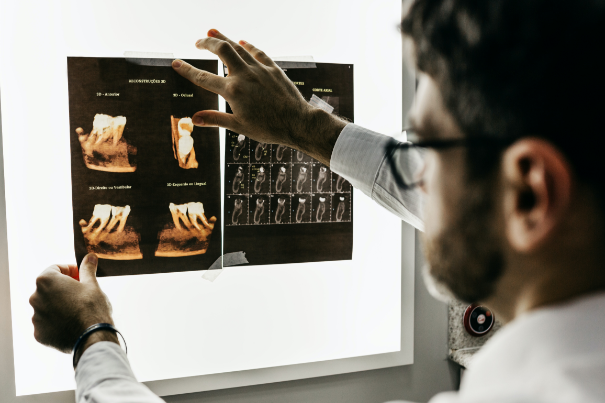 The Patent™ Starter Set
The Patent™ Starter Set includes 15 zirconia implants, a surgical kit, and a training course. We're currently offering a 30% discount to all first-time customers.

Patent™ Dental Implants
The starter set includes 15 standard Patent™ Zirconia Implants.

Patent™ Surgical Kit

The starter set includes a surgical kit complete with all the tools necessary for the procedure.

Patent™ Training

Our comprehensive training course will equip you to treat any indication with the Patent™ Dental Implant System.

Talk to one of our client managers
You've got questions. Let's talk.


To install this Web App in your iPhone/iPad press
and then Add to Home Screen.