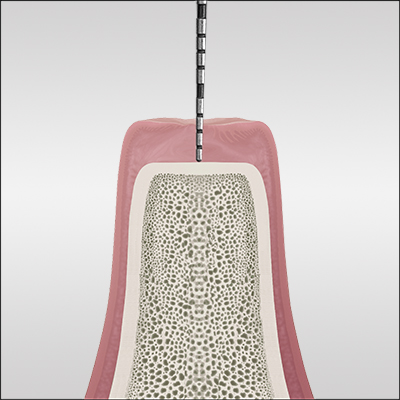 Step 1
Planning
Before a flap is raised or the tissue punch is used, determine the planned position of the crown and its margin.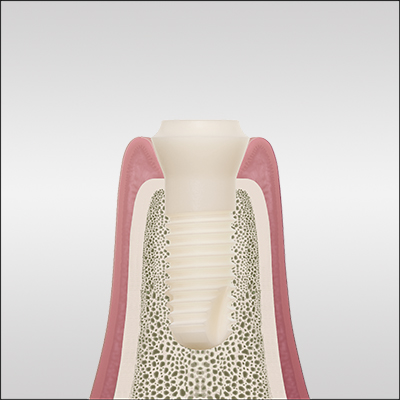 Step 2
Soft-tissue Management
Design the appropriate incision before the implant bed preparation.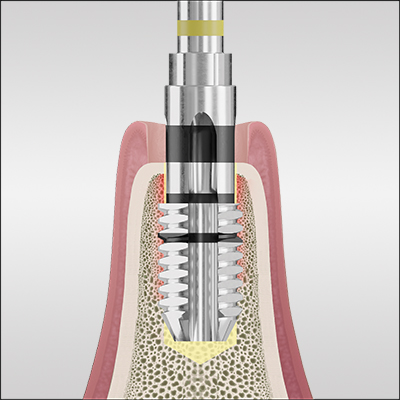 Step 3
Drilling
The osteotomy is prepared to allow for the accurate insertion and final position of the implant. Follow our recommended drilling protocol to achieve predictable results.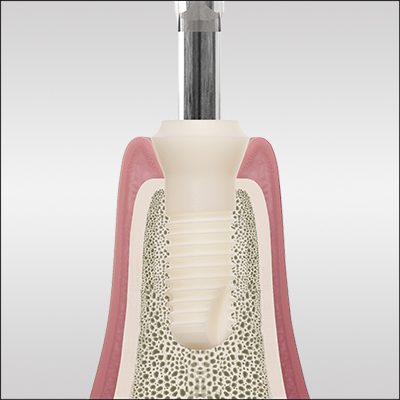 Step 4
Implant Insertion
The implant is inserted at an equigingival level using slow speed and moderate torque.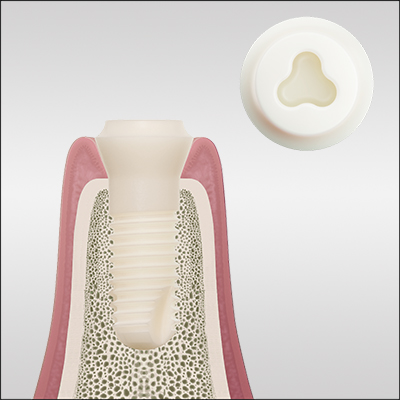 Step 5
Temporization
The implant connection is sealed with a silicone or a temporary cement.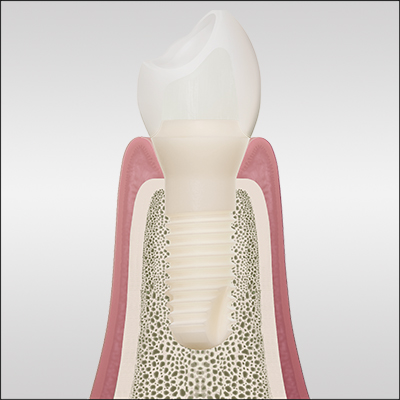 Step 6
Healing
Thanks to the unique properties of the Patent™ Implant, healing times for hard and soft tissues are significantly reduced.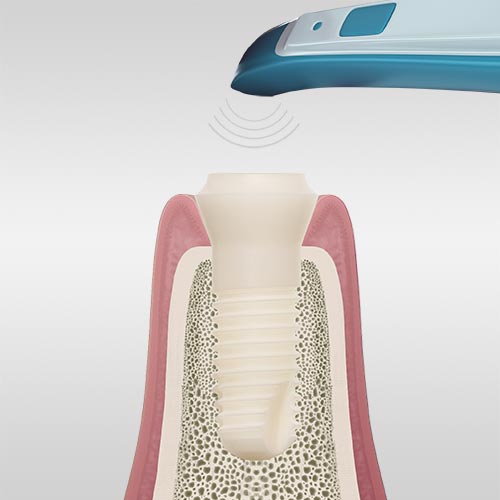 Step 1
Intraoral Scanning
(without Post)
Using the 3C™ implant connection, an accurate intraoral scan is possible without a scanbody.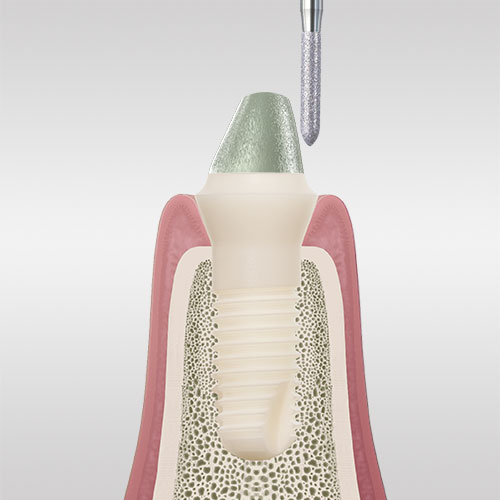 Step 2
Glass Fiber Post Preparation
Using a common dental cement, the glass fiber post is attached to the implant ferrule and prepared with a high-speed drill.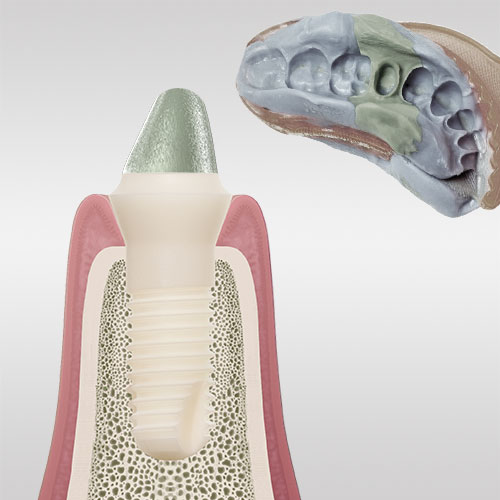 Step 3
Impression Taking
An impression can be taken of the prepared post and the implant shoulder using conventional material or an intraoral scanner.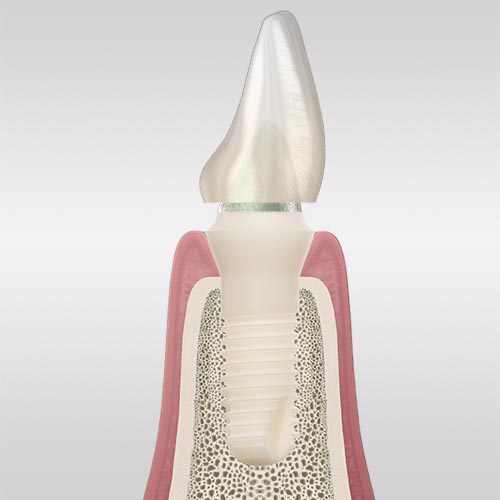 Step 4
Temporization
The implant with or without a prepared glass fiber post can receive a temporary crown.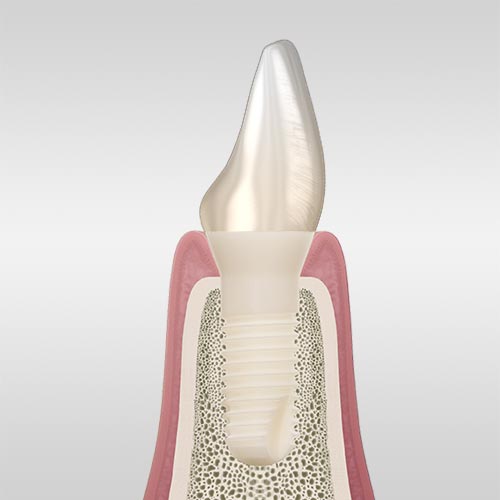 Step 5
Final prosthesis delivery
A final crown is cemented over the glass fiber post and onto the implant shoulder.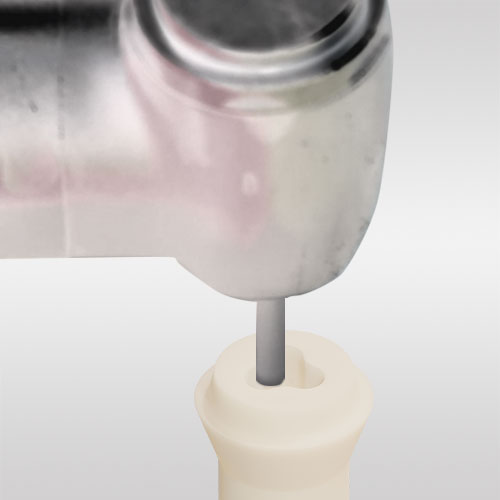 Step 6*
Replacing the Post
Using a diamond bur, a cemented glass fiber post can be removed and replaced quickly and easily.
Patent™ Online Course
Learn from renowned dental professionals and healthcare experts everything you need to know in order to get started with the Patent™ Dental Implant System.
Sign up