Fast Healing
Fast early healing with rapid bone formation
Download our Patent™ Dental Implant Introductory Guide.

Fast early healing with rapid bone formation

The fibrin network formation on the surface is the prerequisite for contact osteogenesis that reduces the healing time.

The outcome of our patented manufacturing process is a highly rough and clean implant surface that is hydrophilic and osteoconductive and allows for the rapid adaptation of bone cells in the early stages of osseointegration. Hydrophilic Osteoconductive Surface

The blood clot starts to build the fibrin network on the Patent ™ Surface within minutes after exposure.
The unique Patent™ Surface is created through the proprietary manufacturing process, where the surface treatment is applied in the pre-sintered stage. This eliminates any micro-cracks created during the production process.
Wider indications and immediate function

With fast and predictable bone formation, a wider spectrum of indications can be treated, including cases with immediate function.

As a result of the hydrophilic and clean implant surface, a high amount of bone-to-implant contact is already achieved in the early healing phase. Over 70% bone to implant contact after four weeks

In a study on mini-pigs - in preparation - Dr. Schüpbach and Dr. Glauser reported over 70% of bone to implant contact already after four weeks.

A mini-pig study was performed to evaluate the osseointegration and surface performance of the Patent™ Dental Implant System . (18)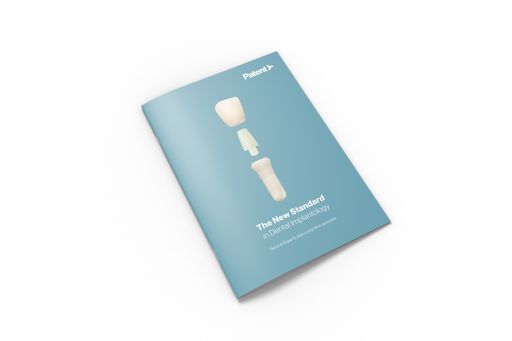 An Introductory Guide to Patent™ Dental Implant System
We've put together an introductory guide with all the salient features and characteristics of the Patent™ Implants. Download our brochure now.
Voices of other Dental Professionals

"Based on the experience of more than 10 different zirconia implant systems, I can say that the Patent™ Implant System offers unparalleled bio-integration" Prof. Dr. Marcel Wainwright


"The Patent™ Implant System demonstrates minimal probing pocket depths." Dr. Gernot Obermair

Download our Patent™ Bio-Integration Brochure

Is periimplantitis a growing concern for you among your long-term implant patients?
Peri-implant inflammation around the implant is the most common cause of late complications, which can lead to the loss of an implant in the worst case.
To avoid this, our Patent™ Dental Implant System supports full Bio-integration.


Download our Patent™ Bio-Integration Brochure now.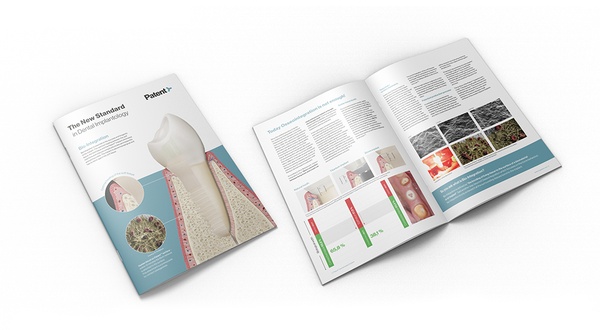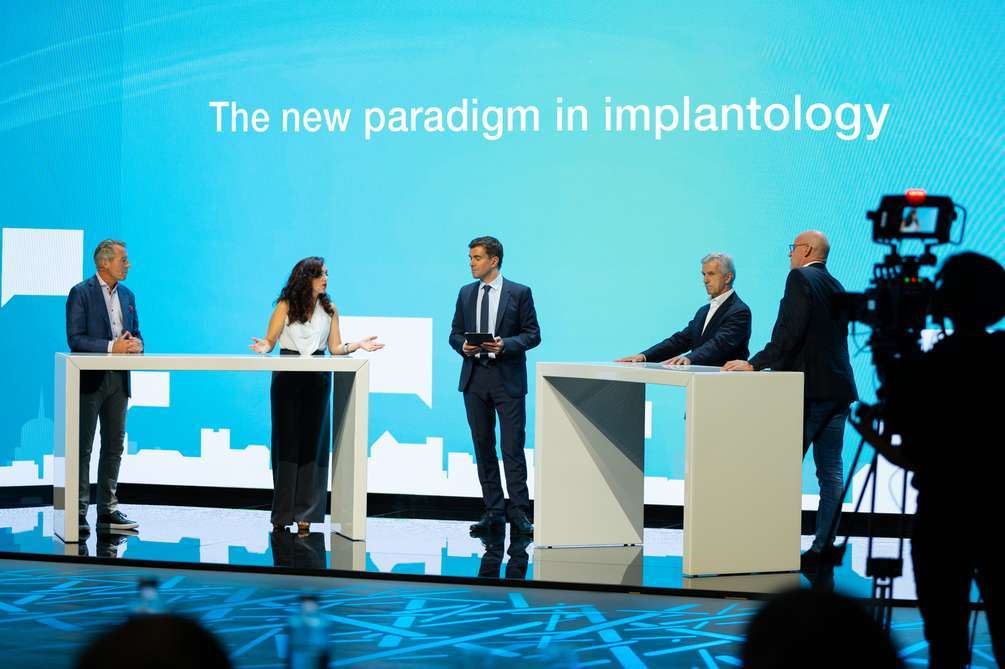 Getting Started with Patent™
The Patent™ Online Training Course is a comprehensive overview of the Patent™ Implant System. You'll hear from renowned dental and healthcare professionals, including the Chairman of the WHO Foundation, to understand how Patent™ sets the new paradigm in implantology. We also provide real-time videos and instructional documents to guide you through the Patent™ application, surgery, and prosthetics.

I n short, this crash course offers the shortest and most effective route to get your dental clinic Patent™ ready.
Case Studies

We provide peer-to-peer case examples to encourage learning and promote higher standards of excellence among dental professionals. Our clinical case studies serve as a constant resource for training and education.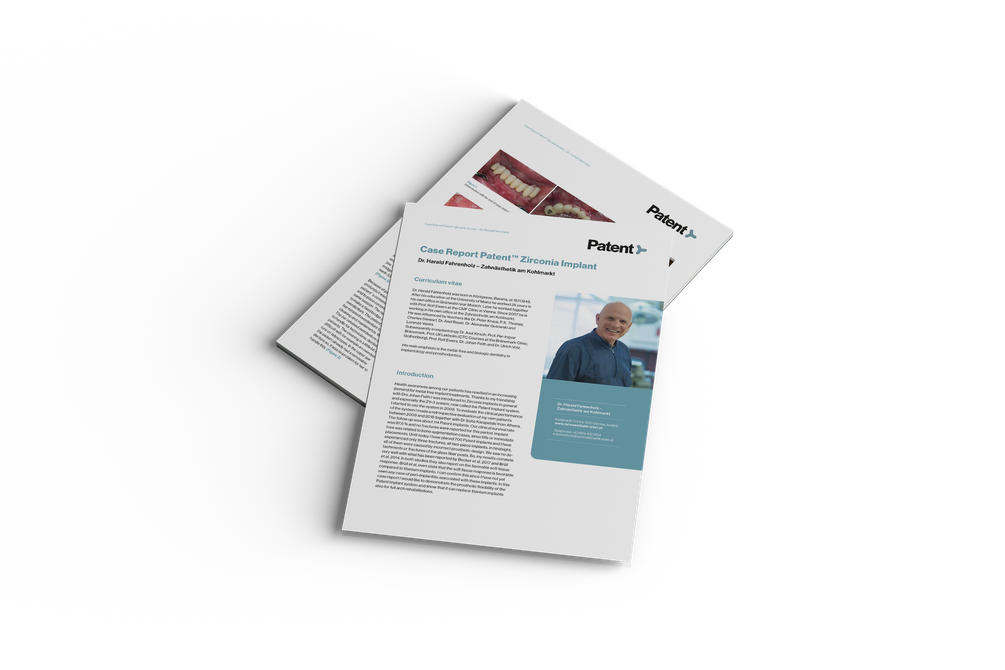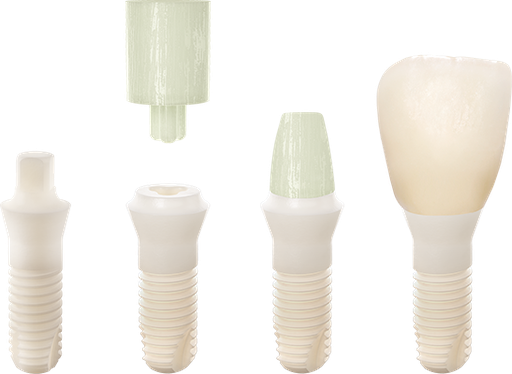 The Patent™ Dental Implant System
Zirconia is the material of choice in high-end dentistry. The global demand for sustainable health has paved the way for biocompatible ceramic implants that look, feel, and function like natural teeth. The esthetic and functional nature of ceramic implants makes them highly desirable among patients.

The soft tissue level implant only consists of two components - a tooth-colored Y-TZP zirconia implant and a high-tec glass fiber post.

The Patent™ Dental Implant System marks a new era of safe and esthetic implant treatments proven by science.

To install this Web App in your iPhone/iPad press
and then Add to Home Screen.