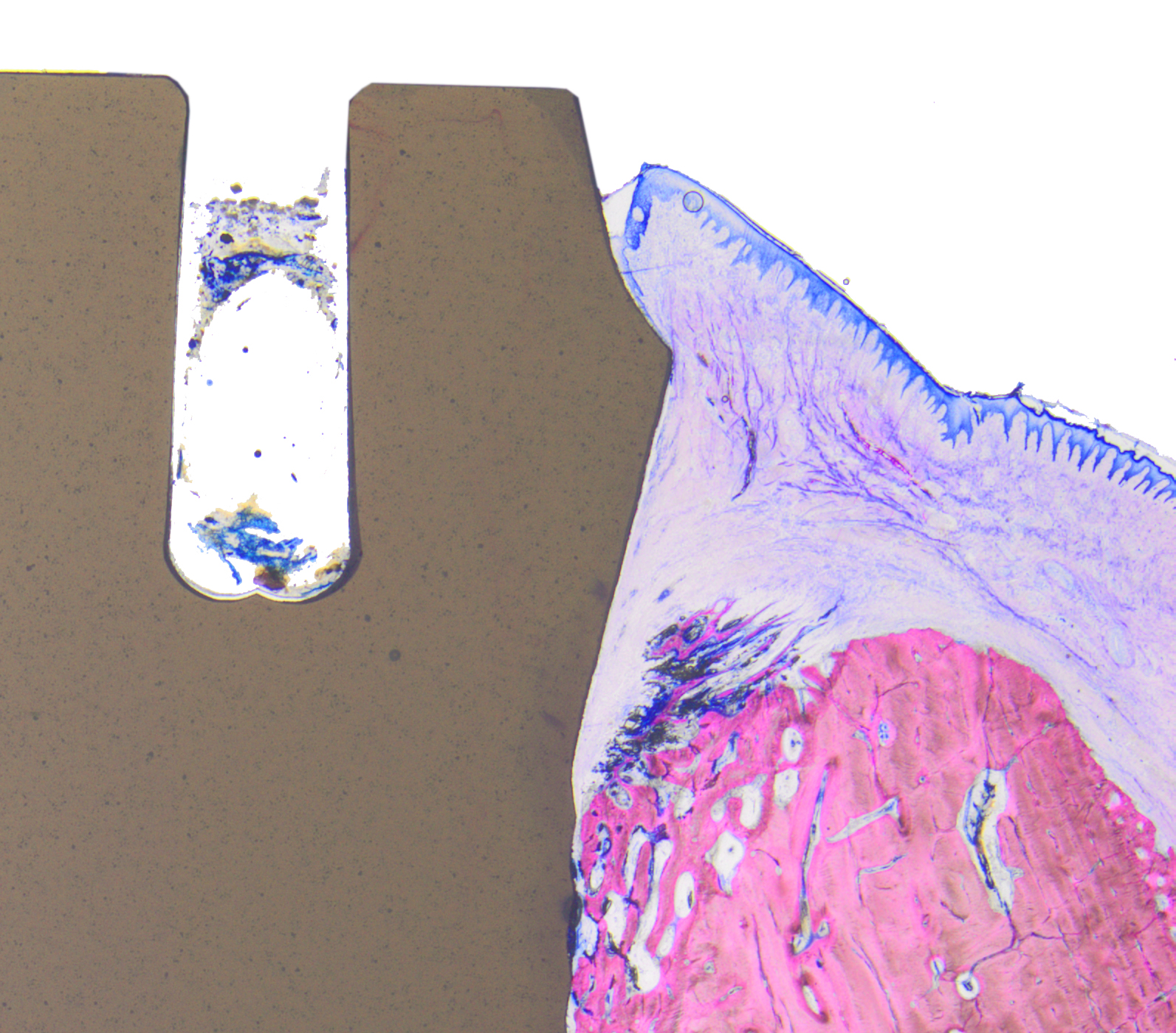 In a study on mini-pigs, Dr. Schüpbach and Dr. Glauser reported over 70% of bone to implant contact already after four weeks, its a proven superior Osseointegration of Patent™ Dental Implant System.
A mini-pig study was performed to evaluate the osseointegration and surface performance of the Patent™ Dental Implant System.  (18)
The mini-pigs study, Dr. Schüpbach and Dr. Glauser

The implants were placed in immediate extraction sockets, and no bone leveling, grafting, nor membranes were used during the surgery. They were placed and left in a transmucosal position. The implants were harvested after 4 or 8 weeks, and histomorphometric analysis was conducted.  
The bone to implant contact was greater on the Patent™ Dental Implants than on the control implants in all sites. Furthermore, with >70% bone to implant contact at the early healing stage of 4 weeks, the Patent™ Dental Implant exhibits the highest bone to implant contact at this time period of any implant ever tested using an animal model. 
This is indicative of a highly osteoconductive implant surface with the ability to allow for accelerated bone growth. This creates the ideal foundation for long-lasting, stable osseointegration.
Additionally, plaque adhesion around the control titanium implants resulted in inflammatory reactions in the soft tissues. At the same time, the Patent™ Implants exhibited a tight seal around the transgingival neck, and no inflammatory reactions were observed. 
The results of this early healing study demonstrate the capacity of the Patent™ Dental Implant System to achieve full Bio-Integration.


What's your current challenge with dental implants?
My current challenge is... (choose)