La zircone - La nouvelle norme pour les implants dentaires


Patent™ est le premier et le seul système d'implants en céramique en deux parties dont les résultats sont cliniquement prouvés. Nous offrons une garantie à vie pour nos implants en zircone.
Biointegration
Biointegration is essential to the success and longevity of the implant. The optimum healing between the soft tissue and the Patent™ Implant eliminates infections and reduces complications like periimplantitis and perimucositis. The cemented connection between the implant and the integrated abutment lies above the tissue and is completely covered by the dental crown.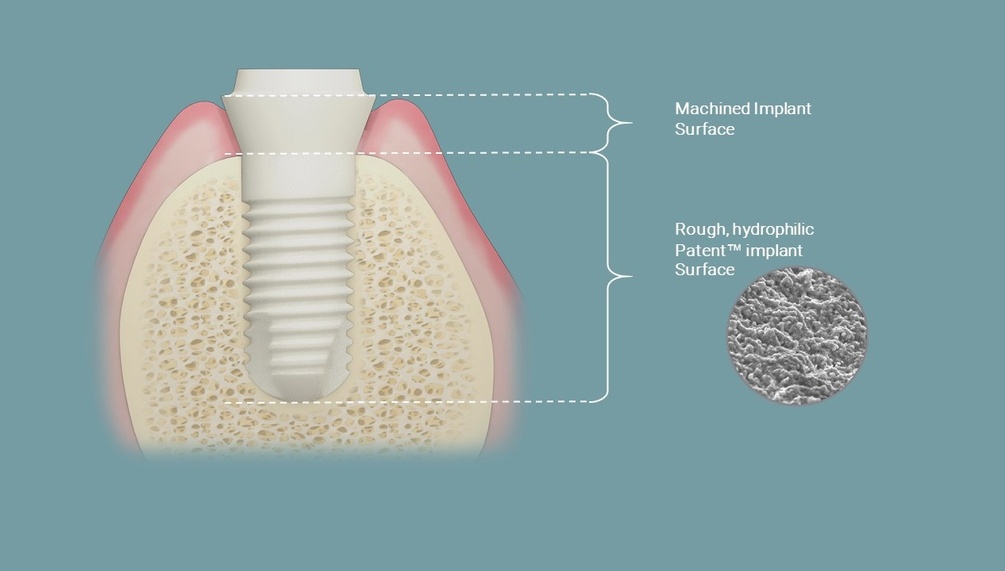 Unique hydrophilic surface
The Patent™ Surface is significantly rougher, is fully hydrophilic and has a larger surface area for bone cell adaptation compared to other zirconia implants. Patent™ Implants are clinically proven to achieve predictable osseointegration on par with titanium implants.
Natural esthetics
Zirconia implants are corrosion resistant and have less plaque adhesion, making them just as durable and biocompatible as titanium implants. Clinical studies have proven that zirconia implants have a nearly perfect survival rate over an extended period of time.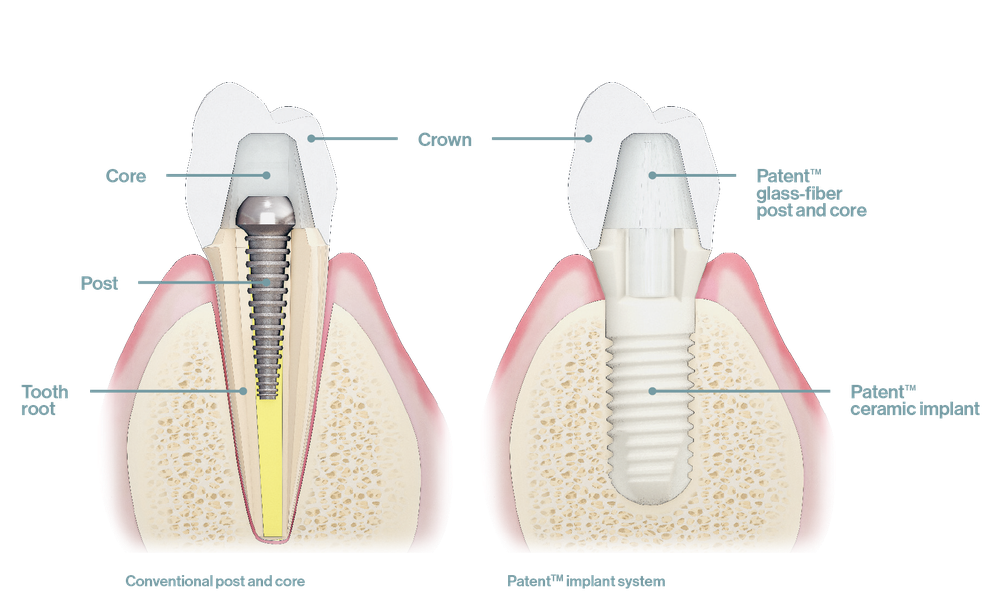 Concept: Post & Core
The Patent™ Dental Implant System is comprised of one- and two-piece ceramic implant designs. The two-piece system features a "screw-less" prosthetic approach that mimics traditional crown & bridge dentistry. Patent™ Implants and their elegant simplicity also eliminate the need for additional restorative instruments.

A broad range of indications
The Patent ™ Dental Implant System only includes two components - the implant with integrated abutment and the high-tech glass fiber post. With only two components you can cover a broad range of indications. In addition, you are able to significantly reduce your inventory.

Reduced Chairtime
The lean clinical protocol leads to a safe and efficient treatment. There are two restorative protocols available. The post can be prepared either chairside or in the dental lab.

Sustainable
Long-term success
The Patent™ Dental Implant System is based on the know-how of more than 10'000 successfully used implants and 14 years of clinical data with the aim of developing a unique and absolutely reliable ceramic implant.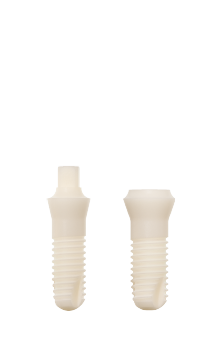 Unique clinical evidence
The Patent™ Dental Implant System is the most well-documented two-piece ceramic implant system with a clinically proven survival rate comparable to titanium implants.

Proven longevity of the Patent™ Zirconia
Zircon Medical applies a patented proprietary manufacturing process that results in a unique, hydrophilic, and osteoconductive surface without process-induced micro-cracks.
Notre solution

En 2004, une petite société a été fondée en Bavière, en Allemagne, réputée pour la qualité de ses soins implantaires à long terme alliés au matériel à la pointe de la technologie et biologiquement intact. Le système d'implant dentaire Patent™ unique a vu le jour après son procédé de fabrication breveté, combiné à sa conception biomimétique.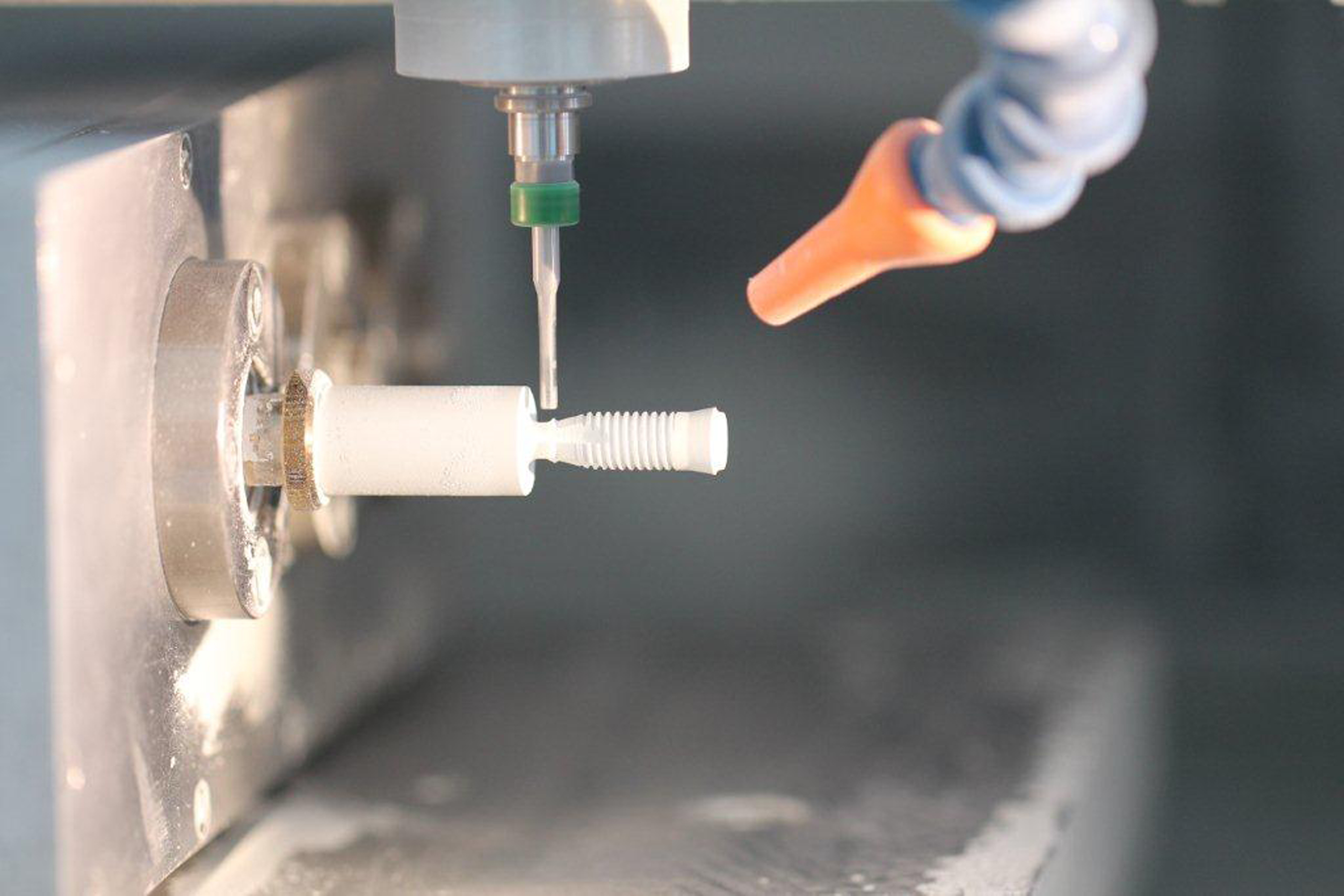 Procédé de fabrication breveté


Le système d'implants dentaires Patent™ utilise un processus de fabrication exclusif qui élimine les microfissures induites par la production, vous offrant ainsi une tranquillité d'esprit et une confiance à long terme.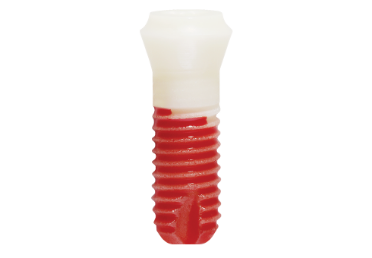 Surface hydrophile

Une autre caractéristique de notre processus de fabrication exclusif est la création d'une surface rugueuse hydrophile qui assure un contact optimal entre l'os et l'implant, ainsi qu'une ostéointégration fiable.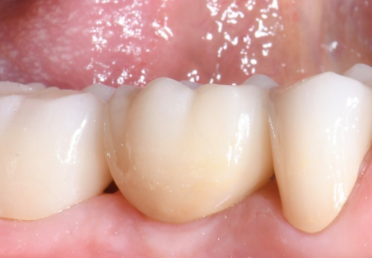 Traitement dentaire conventionnel

Nos clients peuvent facilement intégrer le système d'implants dentaires Patent™ dans leur pratique sans avoir besoin de formation spécialisée, d'instruments ou de coûts d'inventaire supplémentaires. Implants standard Patent™

La simplicité est la nouvelle norme. Une surface révolutionnaire, deux composants, pas de vis. Les implants sont fabriqués en céramique (zircone Y-TZP) et sont disponibles en une ou deux pièces et entièrement personnalisables. L'inlay core est fabriqué en fibre de verre haute performance. Voilà ce qu'est Patent™.

Implants individuels Patent™
IL'individualité est la nouvelle perfection. Chaque sourire est différent et, dans de nombreux cas, une solution personnalisée est le meilleur moyen d'obtenir une esthétique naturelle, une bonne santé bucco-dentaire et la satisfaction à long terme du patient. Nous pensons que notre approche est la bonne, c'est pourquoi nous sommes la seule société d'implants à proposer des implants céramiques personnalisés.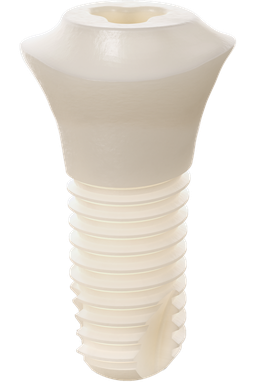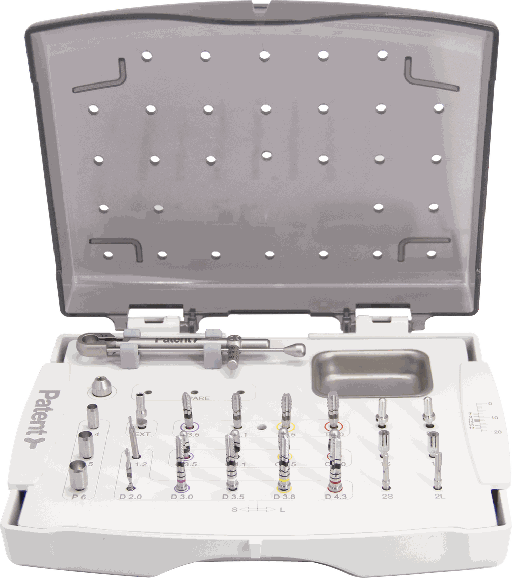 Instruments Patent™

La trousse de chirurgie Patent™ est conçue pour un protocole chirurgical efficient. Avec un nombre minimum d'instruments et un trousse ergonomique, les utilisateurs, expérimentés ou non, bénéficieront d'un confort immédiat pour réaliser la pose et la restauration du système d'implant dentaire Patent™.


Témoignage - Dr. Sven-Marcus Beschnidt

...c'est unique au monde en ce moment... ~Sven-Marcus Beschnidt
Testimonial - Dr. Gernot
Obermair
"...It integrates very quickly and there is no inflammation at all..."
~Gernot Obermaier

Testimonial - Dr. Florian
Schön
"... Tissue
remains stable, is looks sensational
.."
~Florian Schön
Obtenez le kit de démarrage Patent™ dès aujourd'hui
Recevez l'offre de démarrage Patent ™ en trois étapes courtes.

Formulaire de contact
Remplissez tous les détails nécessaires dans notre formulaire de contact pour obtenir une offre.

Appelez

Téléphonez à votre délégué pour discuter de tous les détails


Livraison

Recevez l'offre de démarrage Patent™ en 3 à 5 jours.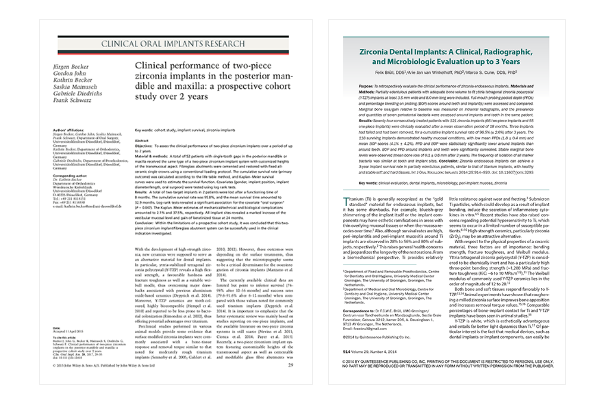 Évidence clinique

Patent™ est le système d'implants en céramique à deux pièces le mieux documenté au monde.
Une étude prospective avec un suivi de deux ans sur 52 patients a révélé un taux de survie cumulé des implants de 95,8 %. Et une étude rétrospective avec un suivi de trois ans de 74 patients a révélé un taux de survie cumulé des implants de 96,5 %. Ces études cliniques attestent de la longévité, de la durabilité et du succès global de notre produit.

À qui s'adresse-t-il ?

Le système d'implant dentaire Patent ™ est destiné aux professionnels dentaires qui ne veulent offrir que le meilleur à leurs patients, en particulier ceux qui veulent s'éloigner des implants métalliques traditionnels et choisir l'esthétique naturelle des implants en zircone.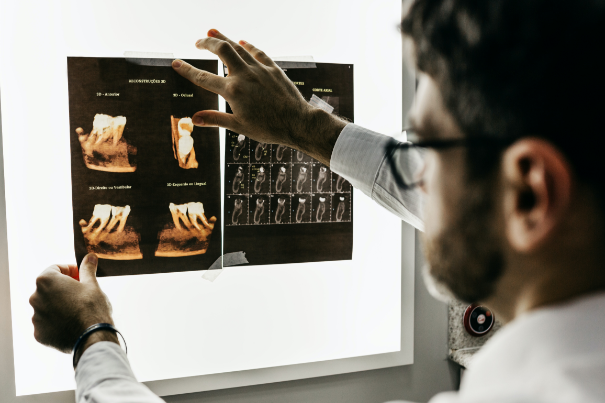 Offre de démarrage

L'offre de démarrage Patent™ comprend 15 implants en zircone, une trousse chirurgicale et un cours de formation. Nous offrons actuellement une remise de 30 % à tous les nouveaux clients.

Implants dentaires Patent™
L'offre de démarrage de démarrage comprend 15 implants standard Patent™ en zircone.


Trousse chirurgicale Patent™
La trousse de démarrage comprend une trousse chirurgicale avec tous les outils nécessaires à la procédure.


Notre formation complète vous permettra de traiter toute indication avec le système d'implant dentaire Patent™.

Parlez à l'un de nos délégués
Vous avez des questions. Parlons-en..


To install this Web App in your iPhone/iPad press
and then Add to Home Screen.