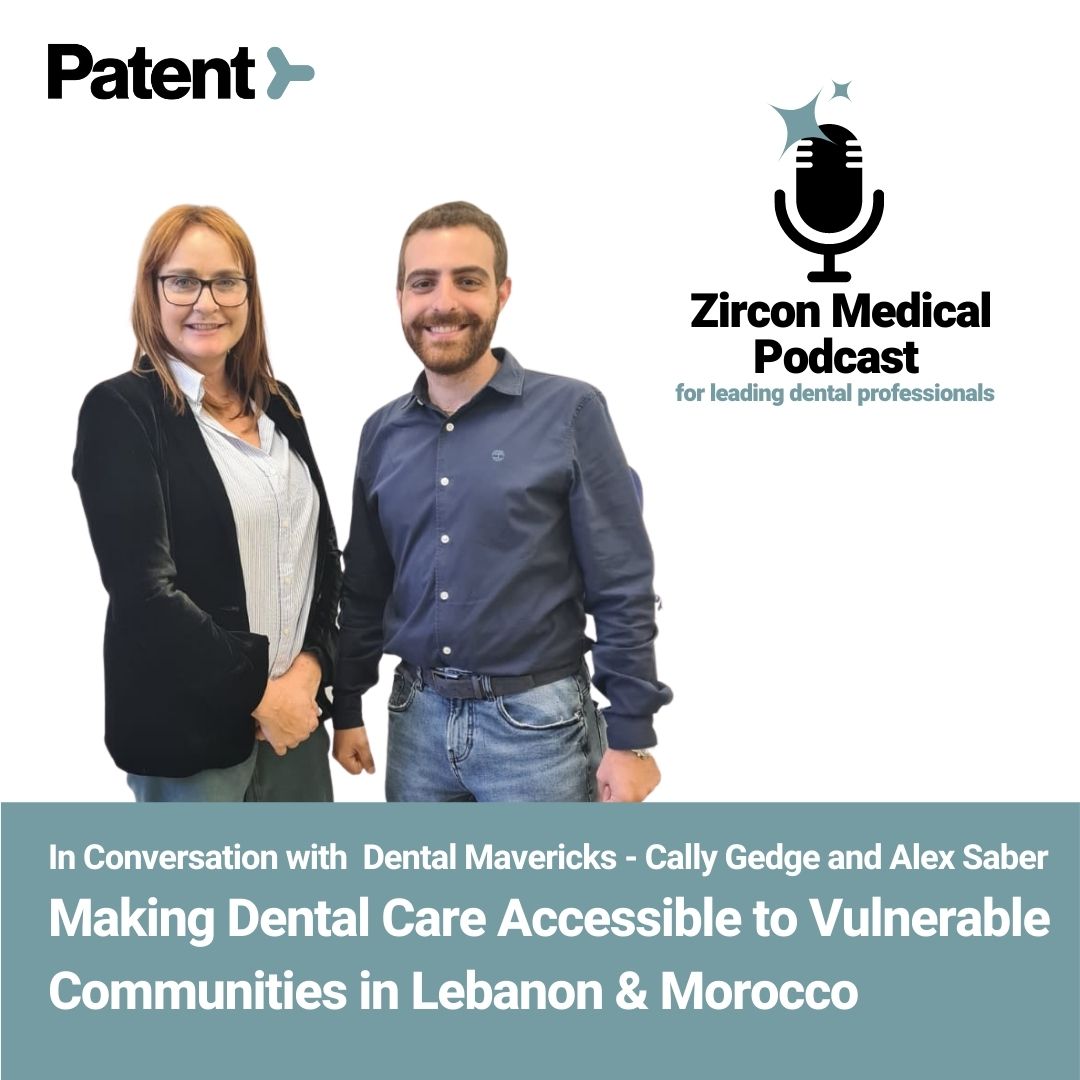 Introducing Dental Mavericks, the non-profit organization making dental care accessible to refugees and vulnerable communities


Reaching children at an early stage to chart a long-term dental care plan


Forging personal connections with communities


The situation in Beirut — economic crisis, deteriorating currency, and minimal government support

Establishing an emergency dental clinic in Beirut


Tackling challenges — funding and transportation


Surpassing skepticism from the local community

Dental Mavericks
Non-Profit Organization Making Dental Care Accessible
                                                        Non-profit Organization Management, Guiseley, England
In Conversation with Dental Mavericks
Dental care is an essential component of overall healthcare, especially since some dental emergencies, such as abscesses, can be life-threatening. However, despite the importance of dental care, it's not adequately represented within the non-profit space, and it's falsely assumed to be a luxury. Dental Mavericks, a non-profit organization currently operating in Morocco and Lebanon, aims to change that outlook and bring essential dental care services to refugees and vulnerable communities
Our team at Zircon Medical recently hosted Cally Gedge, the Executive Director of Dental Mavericks, and Alexander Saber, the non-profit's field coordinator for Lebanon, on the Zircon Medical Podcast to discuss the importance of making dental care accessible to vulnerable communities. Please read their moving story below and consider contributing to their mission.
Introducing Dental Mavericks, the non-profit organization making dental care accessible to refugees and vulnerable communities
Dental Mavericks is a non-profit organization focused on making dental care accessible to refugees and vulnerable communities in Morocco, Lebanon, and Greece — though they'll soon expand to other regions. Cally Gedge, the Executive Director of Dental Mavericks, started the organization by inviting her prior dental marketing firm's clients for a small volunteer-based project in Morocco over 12 years ago. The non-profit has primarily functioned as a volunteer organization, but they're now pivoting into an NGO. Over the past 12 years, Dental Mavericks has become the primary source of dental healthcare needs for the communities it serves.
Alexander Saber, the field coordinator for Dental Mavericks, is a Lebanese dentist specializing in periodontology and implantology. He heard of Dental Mavericks as an NGO in Lebanon after the Beirut blast in 2020. Driven by a need to help an increasingly vulnerable community, he joined the Dental Mavericks team shortly after the previous field coordinator returned to her home country in Poland. Over the past couple of months, he has visited numerous clinics to gain volunteers, signed new agreements and expansions, and started outreach programs for oral health in schools to help refugees and people in need.
Reaching children at an early stage to chart a long-term dental care plan
Since the Beirut blast in 2020, Dental Mavericks has been catering to all demographics in Beirut. However, before the COVID-19 pandemic, the non-profit organization focused primarily on dental care for children, including prevention and oral hygiene education, to create a long-term change within the community. Based on their research, they've found that it's most effective to start oral hygiene programs at an early stage between 2 and 5 years of age, especially since that allows them to initiate fluoride programs as well. It can take decades to shift oral hygiene as an importance within a community, and they have to start by educating the younger members.
Forging personal connections with communities 
Dental Mavericks relies on face-to-face networking and building strong relationships with the communities they serve. Cally says one of their primary challenges is getting the word out and building trust within the community. When she's working on a project in Lebanon, for example, she builds strong relationships in the regions before doing any work. She traveled to a small community within Beirut on a monthly basis for over two years and built strong relationships around the refugee camps before she could start doing the work.
When working with schools and children, they need to establish trust, credibility, and relationships with the entire community. They need to get consent from parents and ensure that they understand the importance of dental care for their children. Cally also highlights the importance of humility during these trust-building endeavors and not being arrogant even when you know you're helping people. In recent months, Alex's position as a field coordinator has made their networking job a lot easier because people in the region trust him more easily.
The situation in Beirut — economic crisis, deteriorating currency, and minimal government support 
Since the blast in Beirut in 2020, Dental Mavericks has been working primarily with vulnerable communities within the capital city of Lebanon. Cally paints a dire picture of a ravaged city lacking even the most basic necessities, such as electricity, public health infrastructure, and public transportation. The situation in Lebanon is worsening by the day because of an economic crisis that has left people impoverished and vulnerable. They struggle with electricity, have no access to public healthcare, and even if they can access free dental or healthcare services, they can't afford to travel to the clinic.
In the past two years, the Lebanese pound has deteriorated by more than 90% of its original value. But some people living in Beirut still receive wages at the old rate, which doesn't even secure two tanks of gas for a car. People's wages and salaries can't provide for the entire family, and some have to sleep without dinner. Since there are no public healthcare services, they have to go to private clinics, which they can't afford because they're still being paid wages on the old rate. Alex further adds that there is no (or minimal) support from the government.
Establishing an emergency dental clinic in Beirut 
In Lebanon, Dental Mavericks has agreements with several private clinics offering free emergency dental care treatments. Their primary objective is treating patients with dental pain — not to provide dental crowns or implants. Most people assume that dental treatments are a luxury or only for cosmetic purposes, but Dental Mavericks is determined to spread awareness about its life-saving potential. To that end, Dental Mavericks holds public awareness campaigns, encourages people to sign up for treatments, and identifies the most urgent cases to refer them to their network of private dental clinics. The beneficiaries receive treatment for free, and the private clinic is paid according to the organization's pre-approved price list.
Tackling challenges — funding and transportation
Dental Mavericks faces a wide range of challenges in its mission to bring dental care to vulnerable communities. One of their ongoing challenges in securing funding for their projects to help the organization continue its work. As mentioned previously, they have agreements with numerous local dental clinics that provide emergency treatments to the local communities. Dental Mavericks needs funding to pay for these private clinics, all of which goes towards covering the cost of the consumables. They only work with dentists who volunteer their time without getting paid — so all the funds they secure go towards the beneficiaries and not the dental professionals.
Cally also highlights the challenges associated with transportation. As mentioned previously, most people in Beirut don't have the financial means to access basic services, and there is a complete lack of access to public transportation. As such, even patients in urgent need of emergency dental care struggle to travel to the dental clinic. Dental Mavericks also helps beneficiaries get to the dental clinic, and they must secure appointments in a few hours a day when they can have a reasonable guarantee of electricity since the city doesn't have constant electricity. As such, they have to jump through numerous hurdles to provide access to dental care.
Despite these challenges, Dental Mavericks is committed to ensuring the highest standards of care. Both Cally and Alex emphasize that their beneficiaries are treated no differently than any other paying patient. Their volunteer dentists also offer aftercare services to follow-up with the patients, ensure they recover properly and address any complications that may arise. They measure the treatment's progress, take patient surveys to determine their satisfaction with the results, and give them time, compassion, and comfort.
Surpassing skepticism from the local community
Dental Mavericks faced considerable skepticism when it first started its mission in Lebanon. They expected their phones to be blowing up with calls with patients eagerly wanting dental treatments. But that didn't happen. Most people were shy and didn't believe in their promises because they sounded too good to be true. However, the number of beneficiaries gradually increased as more and more patients were happy with the results. Eventually, Dental Mavericks had to rely almost exclusively on word-of-mouth because that's what their patients trusted.
Finding dental professionals willing to volunteer
Dental Mavericks relies on a network of dentist volunteers who dedicate their time and resources without expecting payment in return. When asked if finding such dentist volunteers is a challenge, Cally seems fairly nonplussed. According to her experiences, finding dentist volunteers has been one of the least challenging aspects of their work. When the Beirut blast occurred, Dental Mavericks did a marketing campaign on Instagram looking for people to help. They had to shut down the campaign within 24 hours because they received 43 suitable dentists immediately.
"I think when you're looking out for your community and there's a crisis, as human beings, we are driven to help each other," Cally says. "There are studies on this — as people, we never have a shortage of people wanting to come forward and help, especially since it's for the greater good. As for corporate social responsibility, if dental professionals are receiving good income and can volunteer their time to help people and save lives, I don't know what's not to love!"
Most of the volunteers working with Dental Mavericks are also volunteering with other NGOs, so they're people who genuinely love to help. However, Dental Mavericks is the only international NGO that targets dental care in Lebanon for free — most other NGOs in Lebanon work in the healthcare and humanitarian fields.
Contributing to the cause — it doesn't take much to save a life
Dental Mavericks is currently looking for sustainability in their funding, which is why they've initiated a membership scheme. Members can contribute $30 to $40 per month, thus ensuring the organization has a steady stream of funds. They also accept single donations because every dollar or penny counts, but they prefer memberships. Those who contribute receive social media posts from the company, a public note of gratitude, and a certificate. Furthermore, Dental Mavericks is an extremely data-driven non-profit, so they can also provide any data and information that members want, including patient details (without names), treatment details, overall experience, and more.
"What I love about this work is that a little money goes a long way," Cally says. "It takes around $7 to take someone out of pain and $19 for a full treatment." They currently treat approximately 100 beneficiaries every month, but they're now ready to expand. They can take care of another 100 beneficiaries for only $2000 a month. Dentistry is an expensive commodity that they're offering to vulnerable communities for free. All of the contributions they receive from members go directly into sustaining the foundation of the NGO. Cally hasn't taken an income from the charity for over 12 years, so every single contribution goes directly to the beneficiaries.
If you want to contribute to the cause, you can find the membership/ donation link on Dental Mavericks' website, LinkedIn, or Instagram. You can also contact Cally through her social media for further clarification or questions. And you can listen to both Cally and Alex at our Zircon Medical Podcast.