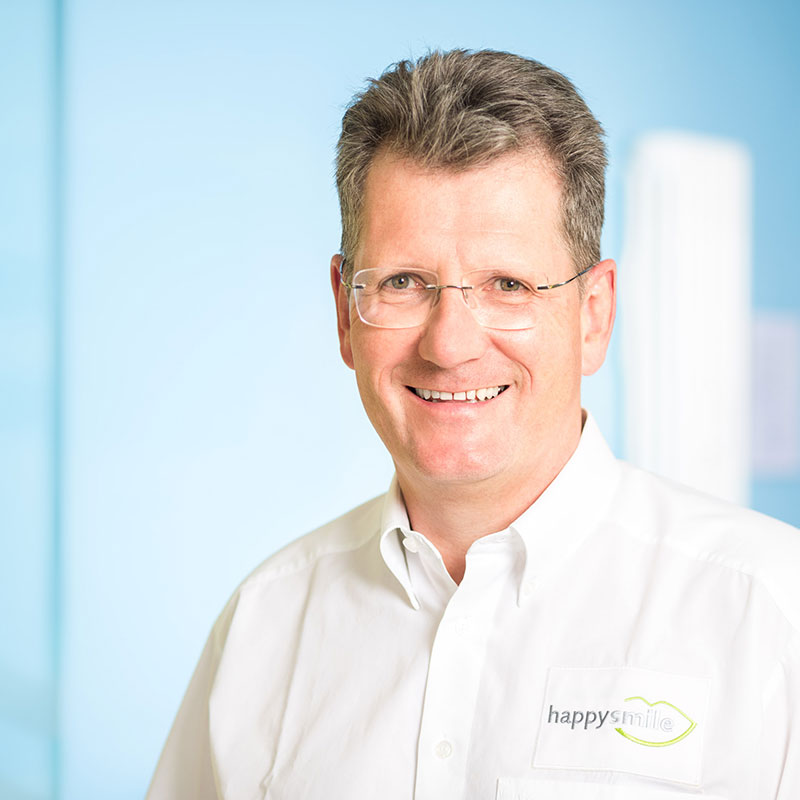 Franziskanergasse 2-G  I-39100 BOZEN
T+39 0471 300082
WhatsApp: +39 345 6468507
---
Zircon Medical is proud to shine a spotlight on Dr. Gernot Obermair, a DGOI certified expert in implantology with 28 years of professional experience. Dr. Obermair has been working with the Patent™ Dental Implant System for several years, valuing its optimal and inflammation-free soft-tissue integration.

Having started his journey as a mechanical engineer, Dr. Obermair looks back on a slightly unusual professional career. He has always been fascinated by technology and its immense potential, and he has carried his fascination into his dental studies at the University of Ulm in Germany, where he later specialized in oral implantology. Upon graduating, Dr. Obermair established his dental practice in the city of Bozen, Italy, in 1996, where he has been practicing 3D guided surgery and dynamic navigation since 2002. He currently specializes in minimally invasive and gentle microsurgical techniques with ceramic implants.

Dr. Obermair has a keen sense for the latest techniques and cutting-edge technologies in implant dentistry. In his dental clinic in Bozen he uses only the most advanced technologies on the market. During implant planning and surgery, everything is monitored in real-time via a navigation system. Before surgery, the implant is already placed virtually by means of a virtual implant planning system. In this way Dr. Obermair is able to ensure optimal safety, surgical precision and predictable treatment outcomes.
Thanks to surgical navigation, Dr. Obermair can now rely exclusively on keyhole techniques that necessitate only small holes for the implants. His minimally invasive techniques ensure optimal comfort and safety for the patient, the implants heal faster, and chair times are significantly reduced. When it comes to the implant material, Dr. Obermair prefers zirconia, as this material has proven to be very tissue-friendly, and there is less risk of implant loss or peri-implant inflammation associated with it, as opposed to titanium.
Dr. Obermair believes patient fear to be one of the biggest hurdles for the dental community. A lot of patients still carry unfounded fears due to misinformation or negative past experiences. Dr. Obermair overcomes patient fear by addressing the issue directly (instead of ignoring it), providing valuable information, and offering the possibility of sedation with oral medications or general anesthesia, which puts the patient to sleep during the procedure, for his most anxious patients.
What's your current challenge with dental implants?
My current challenge is... (choose)
Dr. Obermair also believes in fostering a positive working environment for his employees. All of his employees undergo a training program and are constantly encouraged to improve their skillsets. Some of his employees have been with him for over 25 years. Dr. Obermair attributes their loyalty to the fact that their work is always appreciated. Since he offers his patients state-of-the-art dental treatments, his employees enjoy high patient satisfaction and a lot of positive feedback on a daily basis.
Dr. Obermair has worked on a wide range of complex surgical procedures, including a case where a 59-year-old male patient with partial edentulism and periodontitis wanted to be treated with dental implants. We recently had the privilege of publishing this specific case under the title"Posterior Three-Unit Bridge"as a part of our Quick Case Reviews project. You can read the entire case report here.