Long Term Success
Superior hard and soft tissue stability under functional load
Download our Patent™ Dental Implant Introductory Guide.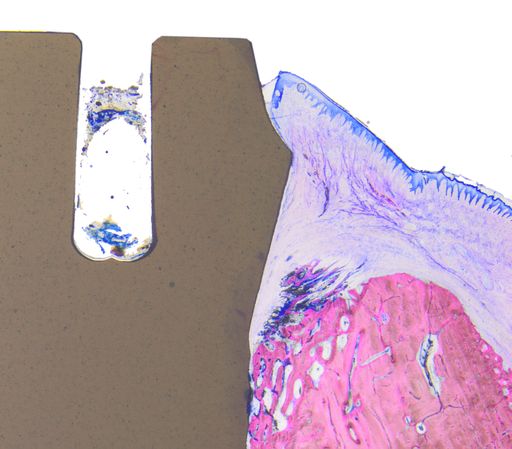 Superior hard and soft tissue stability under functional load

Healthy soft tissue is the requirement for peri-implant health. Zirconia has proven to accumulate less plaque than other materials.

Zirconia as a material exhibits lower surface free energy which leads to reduced biofilm accumulation; the foundation for the formation of plaque. The lower levels of bacterial accumulation result in better soft and hard tissue adaptation, not only making the surrounding tissues healthier looking and more esthetic, but it also allows for long-term healing stability, and predictability. (3)



Ideal material & design combination

The yttria-stabilized Zirconia, in combination with the patented manufacturing process, gives strength and optimal surface properties. The tissue level design eliminates any micro-gap. Long-term health

With a significantly reduced number of biological complications, the general health of the patients can be significantly improved.

As a result of the hydrophilic and clean implant surface, a high amount of bone-to-implant contact is already achieved in the early healing phase. (18)

9 years clinical study without implant fractures

In a prospective long-term study (in preparation), Becker et al reported no implant fractures, stable tissues and no biological complications. (20)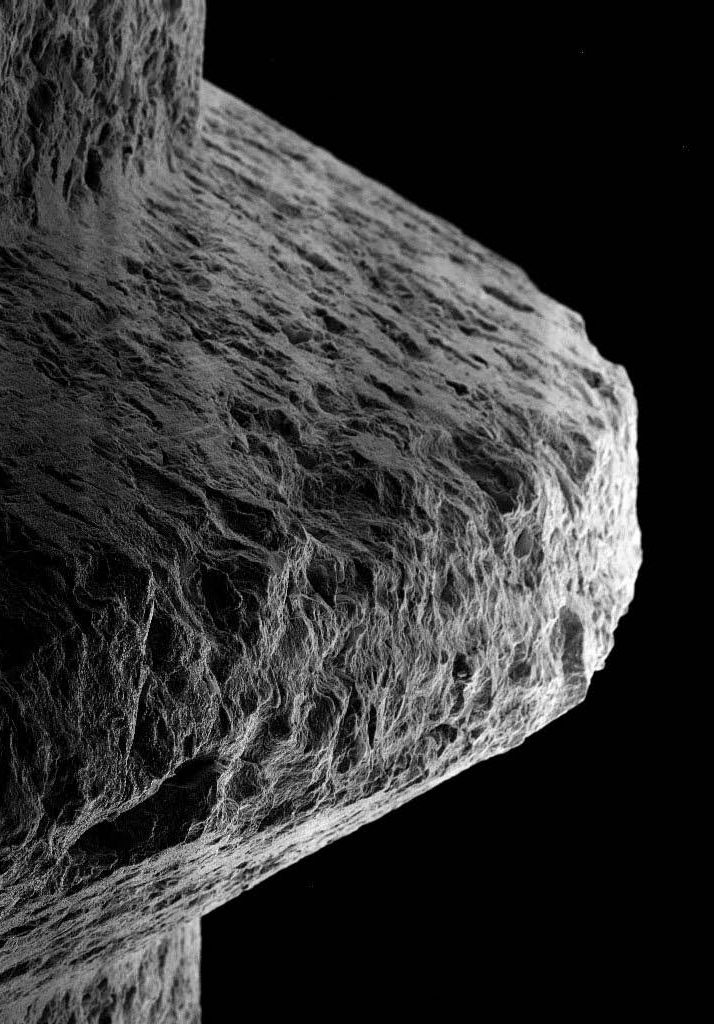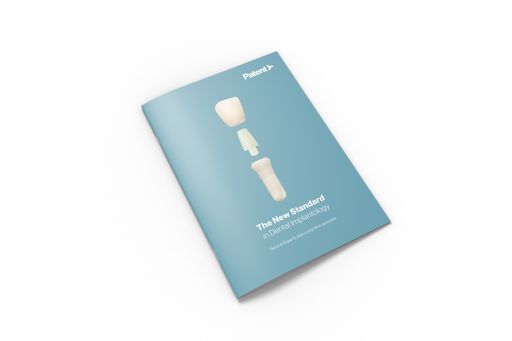 An Introductory Guide to Patent™ Dental Implant System.

We've put together an introductory guide with all the salient features and characteristics of the Patent™ Implants. Download our brochure now.
Voix d'autres professionnels dentaires

"Sur la base de l'expérience de plus de 10 systèmes d'implants en zircone différents, je peux dire que le système d'implants Patent™ offre une bio-intégration inégalée." Prof. Dr. Marcel Wainwright


"Le système d'implants Patent™ présente des profondeurs de poche de sondage minimales." Dr. Gernot Obermair

Téléchargez notre brochure Patent™ Bio-Integration

La périimplantite est-elle pour vous une préoccupation croissante parmi vos patients porteurs d'implants à long terme?

L'inflammation péri-implantaire autour de l'implant est la cause la plus fréquente de complications tardives, qui peuvent conduire à la perte d'un implant dans le pire des cas.
Pour éviter cela, notre système d'implants dentaires Patent™ prend en charge une bio-intégration complète.


Téléchargez dès maintenant notre brochure Patent™ Bio-Integration. Getting Started with Patent™

The Patent™ Online Training Course is a comprehensive overview of the Patent™ Implant System. You'll hear from renowned dental and healthcare professionals, including the Chairman of the WHO Foundation, to understand how Patent™ sets the new paradigm in implantology. We also provide real-time videos and instructional documents to guide you through the Patent™ application, surgery, and prosthetics. In short, this crash course offers the shortest and most effective route to get your dental clinic Patent™ ready.
Case Studies

We provide peer-to-peer case examples to encourage learning and promote higher standards of excellence among dental professionals. Our clinical case studies serve as a constant resource for training and education.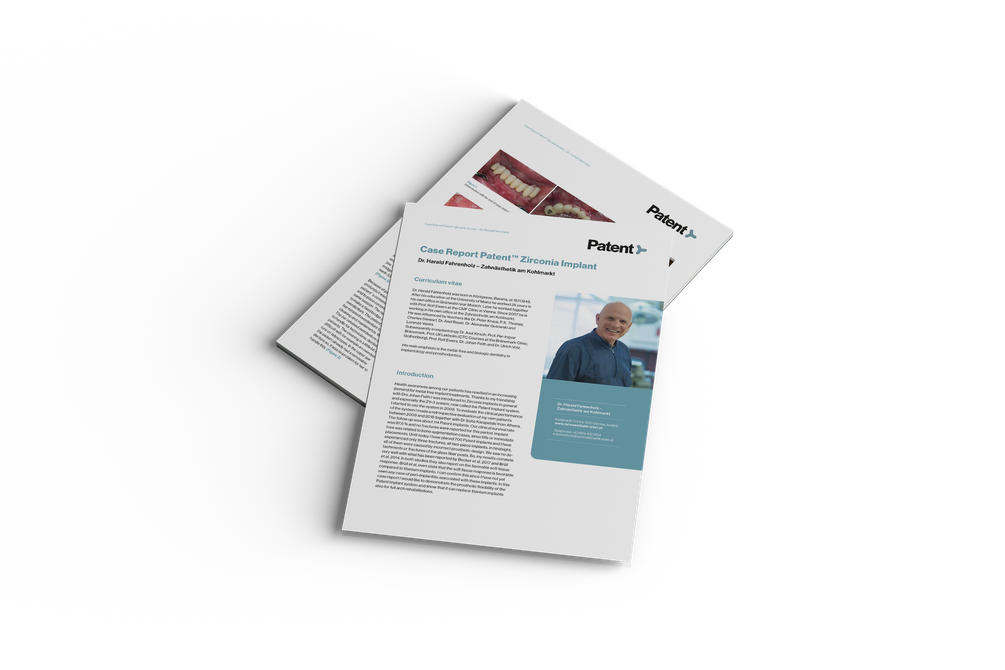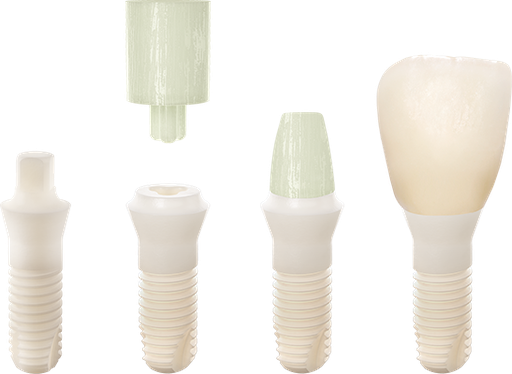 The Patent™ Dental Implant System
Zirconia is the material of choice in high-end dentistry. The global demand for sustainable health has paved the way for biocompatible ceramic implants that look, feel, and function like natural teeth. The esthetic and functional nature of ceramic implants makes them highly desirable among patients.

The soft tissue level implant only consists of two components - a tooth-colored Y-TZP zirconia implant and a high-tec glass fiber post.

The Patent™ Dental Implant System marks a new era of safe and esthetic implant treatments proven by science.

To install this Web App in your iPhone/iPad press
and then Add to Home Screen.