27. Die Parodontologie Experten Tage
Kitzbühel, Austria


We at Zircon Medical are pleased to invite you to the paroknowledge 2023 conference, taking place from June 22nd to June 24th, 2023, in Kitzbühel, Austria. At Zircon Medical we have been at the forefront of dental implant innovation with our revolutionary Patent™ Dental Implant System, aiming to enhance patient care and improve healthcare systems worldwide, and we are looking forward to informing interested attendees at the Kitzbühel event about how Patent™ Dental Implants have been proven to facilitate long-term oral health after tooth loss. Paroknowledge 2023 presents a unique opportunity for dental professionals from all around Europe to gather, exchange knowledge, and collaborate on cutting-edge advancements in dentistry. The Kitzbühel conference will feature a diverse range of engaging lectures and interactive workshops, all focused on exploring the latest trends, technologies, and best practices in periodontology, implant dentistry and beyond. We are particularly excited to announce that on Friday, esteemed implantology and periodontology expert Dr. Sofia Karapataki will deliver a lecture on her upcoming long-term study on two-piece Patent™ Implants, titled "Zirconia Implants – A predictable way to treat compromised patients?".
We are looking forwarding to welcoming you in Kitzbühel in June!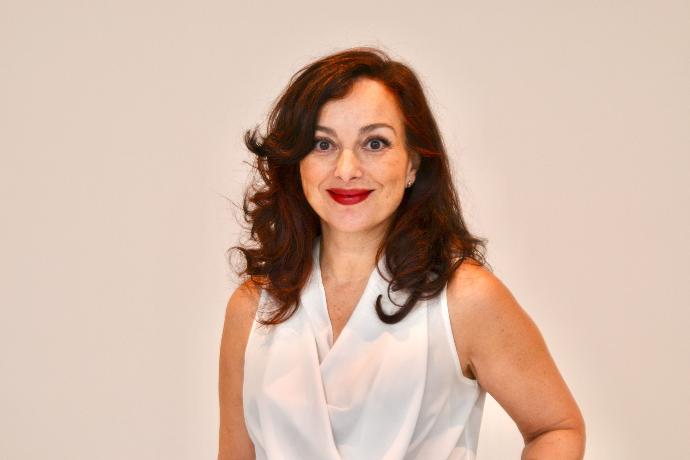 Dr. Sofia Karapataki
Dr. Sofia Karapataki is a highly accomplished periodontist and implantologist based in Athens, Greece. She holds a degree in dentistry from the School of Dentistry of the National and Kapodistrian University of Athens, and pursued specialized training in Periodontology and Implantology at Jönköping University in Sweden. Dr. Karapataki further expanded her expertise through a postgraduate program encompassing periodontology, oral surgery, radiology, temporomandibular joint physiology, implant surgery, and prosthetics. She also holds a Master's degree from the University of Gothenburg in Sweden. Dr. Karapatki is frequently invited to dental conferences around the globe, where she lectures on a variety of dental topics such as METTL3 and metal-free dentistry.