Patent™ Basis & Fortgeschrittenen Kurs
Anmeldungen sind geschlossen
Patent™ Advanced User Course


Description
This course will give you the skills to introduce the Patent™ Dental implant system into clinical practice in a safe and efficient way. It will provide you the evidence for why Patent™ is a unique tooth replacement benefit for your patients.



Course Flow
You will learn about all the anatomical and general health considerations of the patients that are important. We will then take you through treatment planning using different diagnostic tools. You will be introduced to the  Patent™ Dental Implant System, components and instruments.



Additionally
Wir geben Ihnen die Möglichkeit, sich diverse klinische Studien anzuschauen, welche sich auf die häufigsten Anzeichen des Zahnverlustes konzentrieren. Es wird einen »Hands-on« - Workshop geben, in dem wir beide Verfahren anbieten, sowohl das chirurgische, als auch das restaurative Verfahren. Sie werden lernen, Komplikationen zu vermeiden und einen umfassenden Behandlungsansatz zu verstehen, um das langfristige Wohlbefinden Ihrer Patienten sicherzustellen. 



Speaker:
Dr. Sofia Karapataki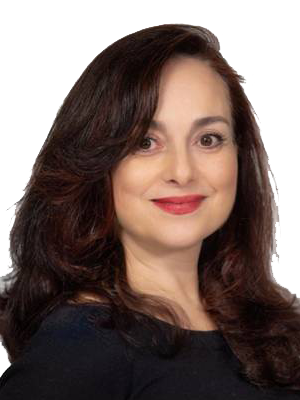 Dr. Sofia Karapataki Graduated from the Athens School of Dentistry in 1989. She specialized in Periodontics & Implantology at the Institute for Postgraduate Dental Education Jonkoping Sweden.  She is a renowned Speaker and covers topics which include Perimplantitis & metal free dentistry. She maintains a private practice in Athens, Greece and is an expert in the practice of Periodontology & Ceramic Implantology with a patient focus of metal free oral rehabilitation.