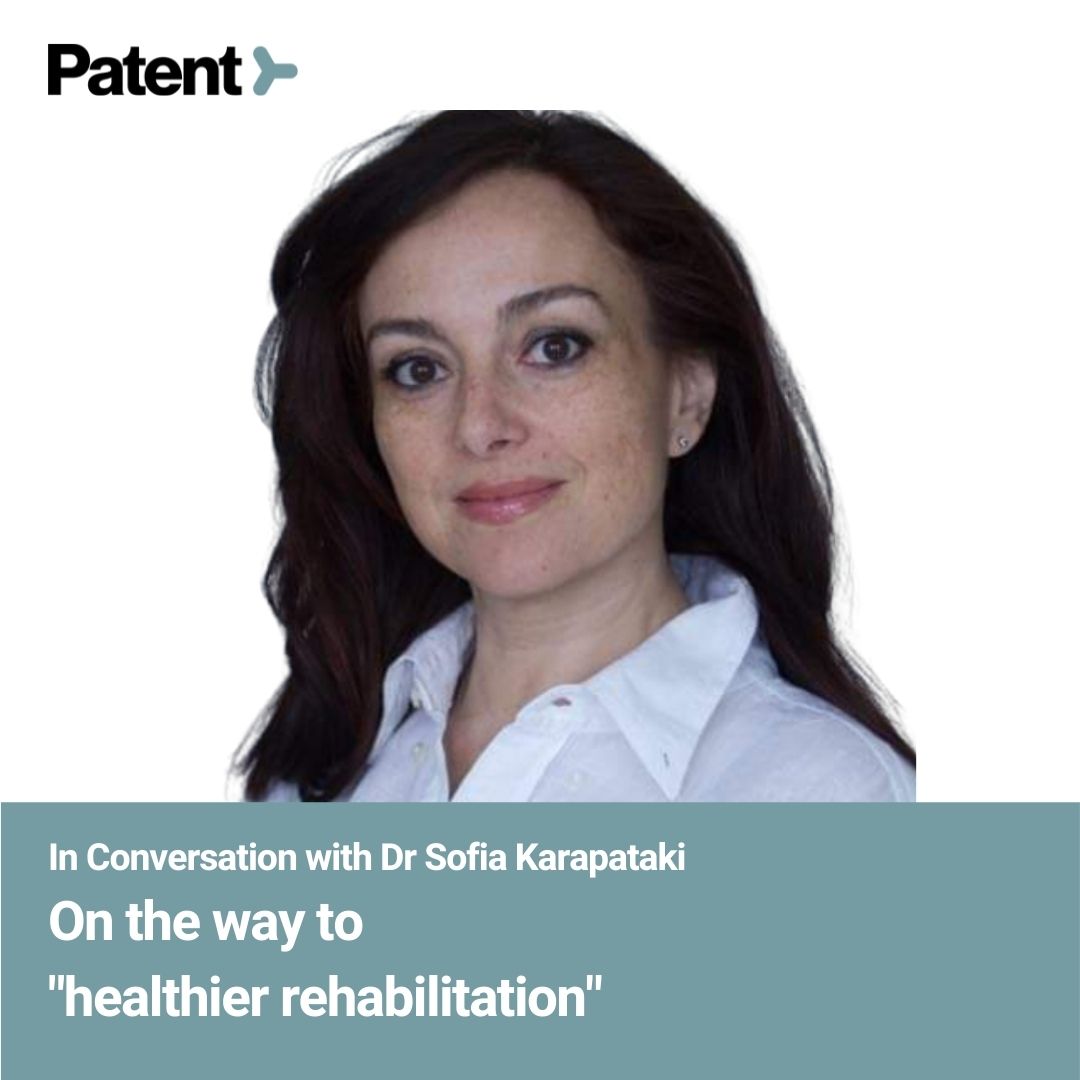 On the way to "healthier rehabilitation"
Dr. Karapataki is a Dentist - Periodontist - Implantologist and maintains a private practice in Athens, Greece. 
She holds a degree in Dentistry from the School of Dentistry of the National and Kapodistrian University of Athens and received her specialty degree in Periodontics - Implantology at the Institute for Postgraduate Dental Education of Jönköping University in Sweden.

She attended a postgraduate program in periodontology which also included oral surgery, radiology, temporomandibular joint physiology, implant surgery and prosthetics, perio-prosthetics and general pathology, and received an MSc at the University of Gothenburg in Sweden.
In conversation with Dr. Sofia Karapataki
Dr. Karapataki is preparing in collaboration with the University of Graz, Austria to publish this fall a landmark retrospective study on her long-term results with soft tissue health around Patent™ Zirconia implants.  She has amassed data on over 90 implants with 5-12 years of follow-up.

The patient group included medically compromised patients with a wide spectrum of health profiles. The study group reflected the "average patient" in the current Greek/Austrian population that initially selected tooth replacement as a therapy to resolve tooth loss due to periodontal disease.
Despite the challenging intra-oral conditions, the Patent™ Implants maintained stable marginal bone and soft tissue levels throughout the study period. No implants demonstrated peri-implantitis, even after 12 years in function and less than ideal oral hygiene.

Dr. Karapataki, you have been an active proponent of metal-Free Dentistry for some time now, and we see that your practice is specialized in this regard, are most of the patients in your region interested in this type of dental treatment?

Typically, new patients who visit my practice, are not looking for metal-free solutions, they are looking for dental treatment to solve any number of oral health issues. This though starts to change with all information that exists on the internet and people that are interested in their health and consciously look for alternative solutions appear more and more. Unfortunately, according to the European Commission on Health, the adult Greek population has among the highest smoking rates in Europe and in addition, among the highest rates of obesity. These two significant health conditions make healing oral diseases like periodontitis and tooth loss very challenging to resolve.  This is the main reason why I do my best to reduce each patient's toxicity profile and promote a healthier rehabilitation of their condition. 

When you talk about a "healthier rehabilitation", how do you measure "healthier", isn't dental treatment in general "healthy"?

Well of course traditional periodontics and traditional dentistry are intended to heal and improve oral health.  However, now that we have significant evidence on the long-term effect of certain metals and materials used in dentistry, we have to be aware that long-term exposure to some materials has an undesired negative impact on the immunological health of some of our patients. As an example, according to the 2013 Jacobi-Gresser study, microparticles released by titanium implants on the immunological mechanism of the body could possibly initiate peri-implantitis. For our average patients who come to see us with lifestyle-related risk factors, we have to help lower or even eliminate their toxicity profile and bolster their overall health to overcome these long-term complications. 

You are a specialist in periodontics and implantology, tell us about your treatment approach for replacing missing teeth?

I have been placing implants regularly for the last 27 years, got in contact with Zirconia implants 10 years ago and for the last 8 years I have solely placed Zirconia (ceramic) implants. During and after my implantology training in Sweden, I primarily replaced missing teeth with titanium implants. In spite of all my efforts to follow up and maintain my dental implant patients, I was unfortunately faced with a regular occurrence of peri-implant inflammations and in the worst cases, peri-implantitis. No matter how thorough my follow-up and post-care maintenance, it seemed inevitable that over time, the frequency of these problems would grow as my patient pool grew.  This combined with my personal interest in understanding the immunological behavior of patients in response to various dental materials led me to Zirconia implants. 

What makes a Zirconia Implant "Healthy"?

Zirconia is a ceramic material devoid of any metal properties.  It is electrochemically inert, causing no galvanizing nor electro-current negative effects at an inter and intracellular level. It is the most bioinert and biocompatible material currently available in the market, with no detected allergies or intolerances. The material as such exhibits lower surface free energy that leads to reduced biofilm accumulation which is the foundation for the formation of plaque.  The lower levels of bacterial accumulation result in better soft and hard tissue adaptation, not only making the surrounding tissues healthier-looking and more esthetic, but also allows for long-term healing stability, and predictability.

Register for our free newsletter.
Never miss one of our weekly episodes with leading dental professionals.
Can you give us a sneak preview of your next publication?  I understand its related to long term results regarding peri-implant health around Zirconia Implants

I have been treating my patients for the last 8 or so years solely with the Patent™ Dental implant system.  It was formally known as ZV3.  The implant possesses a few special productions and design features which have been quite helpful to me in the treatment of my patients. Nonetheless, beyond today's implants installed in my private practice, I have been following over 90 of these implants performed in collaboration with dr. Harald Fahrenholz in Vienna, ranging from 5 – 12 years in function, and meticulously tracking the soft-tissue performance around them. 

Besides their highly reliable osseointegration, I have discovered significant soft tissue benefits and stability over this period of time.  I am excited about my collaboration with the University of Graz, which has been able to review my data and conclude very compelling evidence to show how Zirconia in the long term can have a "health benefit" for all types of patients when it comes to tooth replacement.  Stay tuned for the published results, the paper is titled "Results of zirconia implants after 5 years of clinical performance – a retrospective study" and will be available this fall.

What would you advise a new dentist just starting in implantology in regards to treatment philosophy?

I would advise any new dentist to pay attention to the integrity of the research that supports the clinical choices they make.  They should scrutinize the material that product manufacturers provide them, and use peer-reviewed long-term clinical evidence to give them an indicator of what they should expect as their patient base grows.  Much too often, some of my colleagues are satisfied with word-of-mouth recommendations for the products they use.  I prefer to challenge the claims being made and ensure the highest standards of quality and safety. 

In the end, I have to help my patients become healthier, and I can only do this with products that are not only proven, but also safe for the human body.